Maximus's Past Puppies with Pepper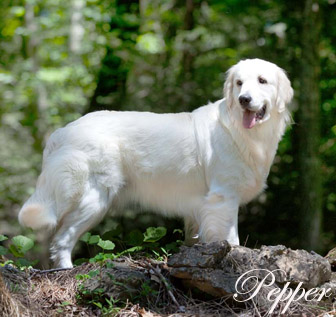 These puppies will be the sweetest puppies you will ever own.
Reservations now being accepted from qualified families for a gorgeous puppy
from our expected 2023 breeding from Pepper and Maximus .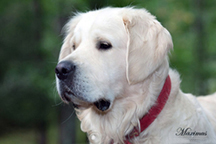 Plan ahead and Reserve Early!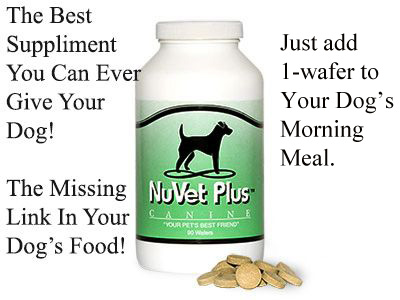 Please note: All planned litters are subject to Mother Nature and cannot be guaranteed
SOME PAST PUPPY PICTURES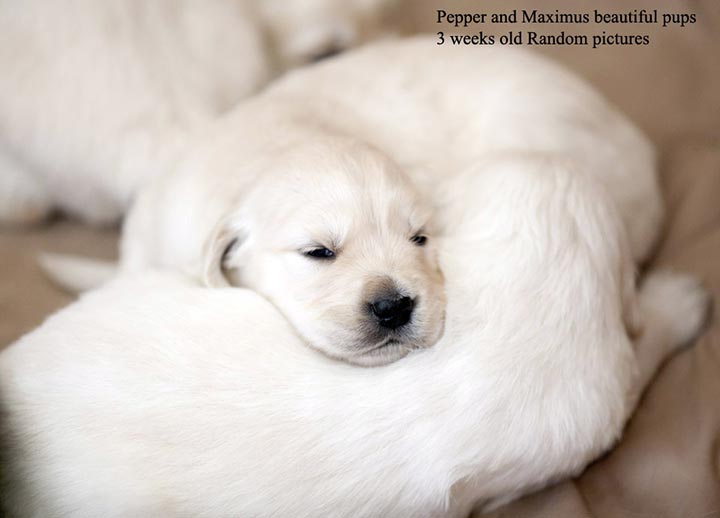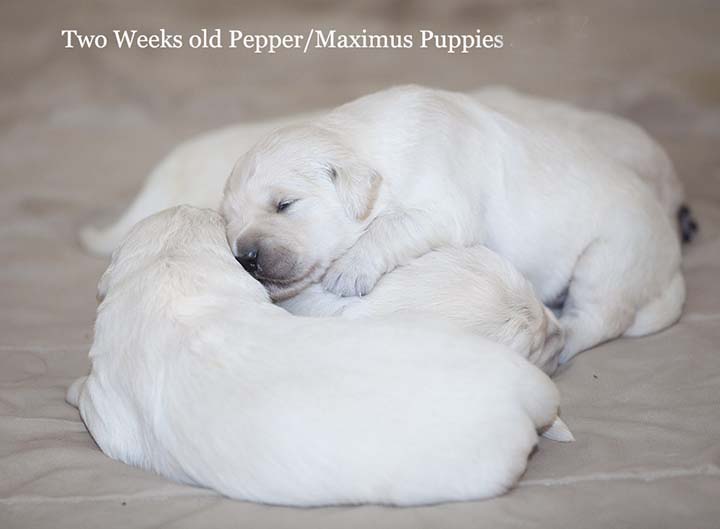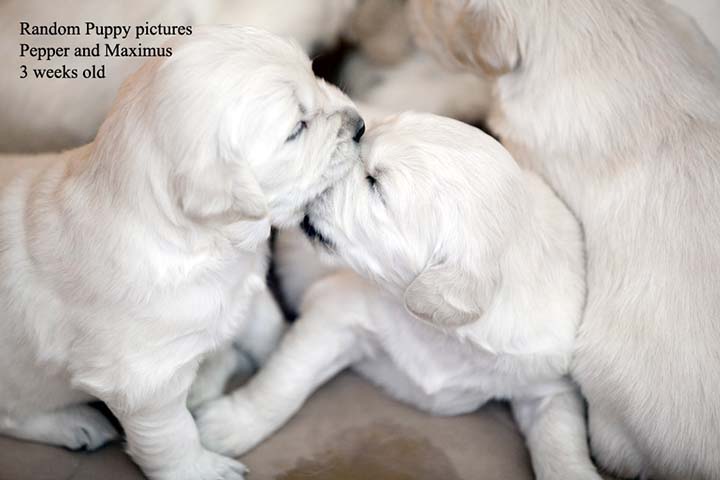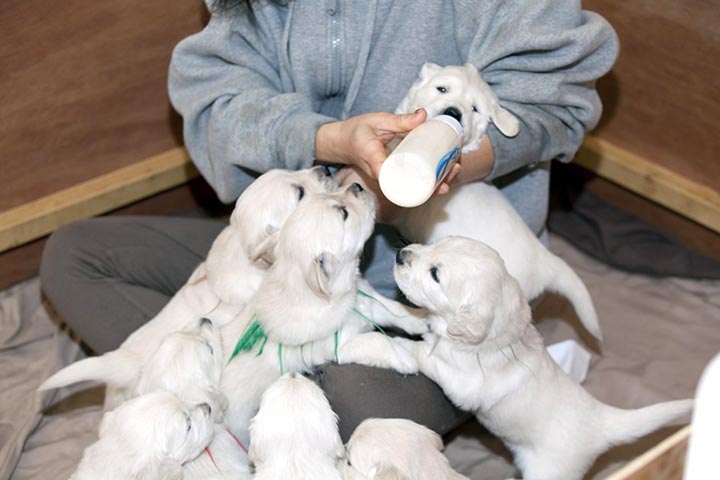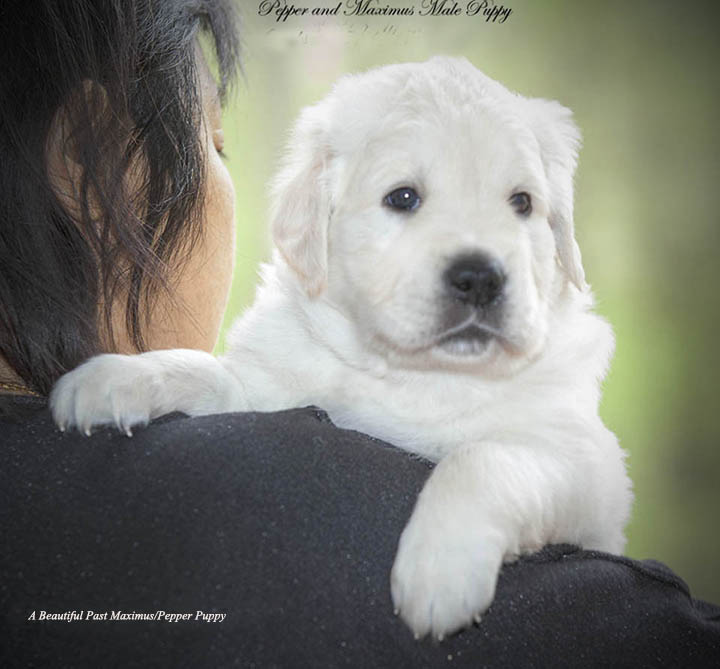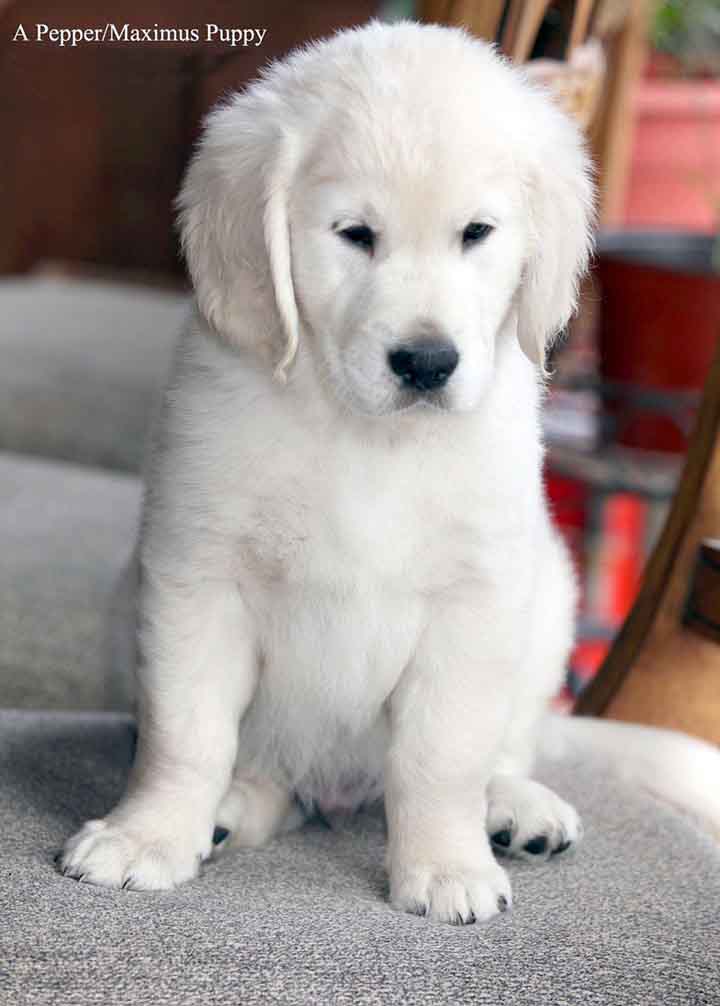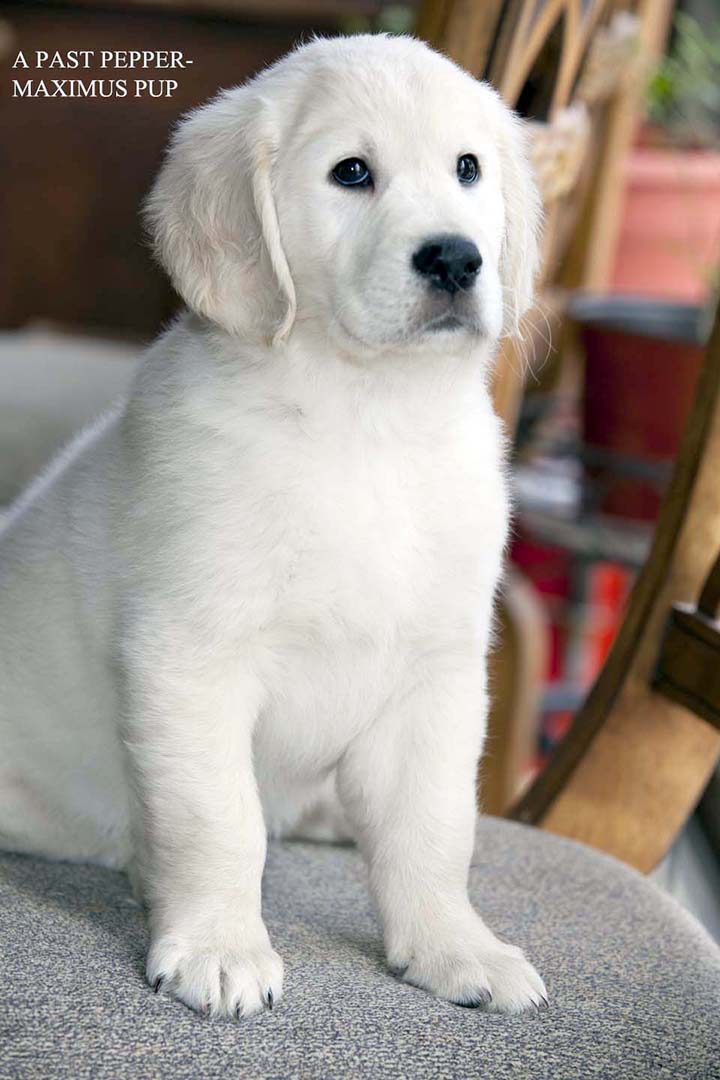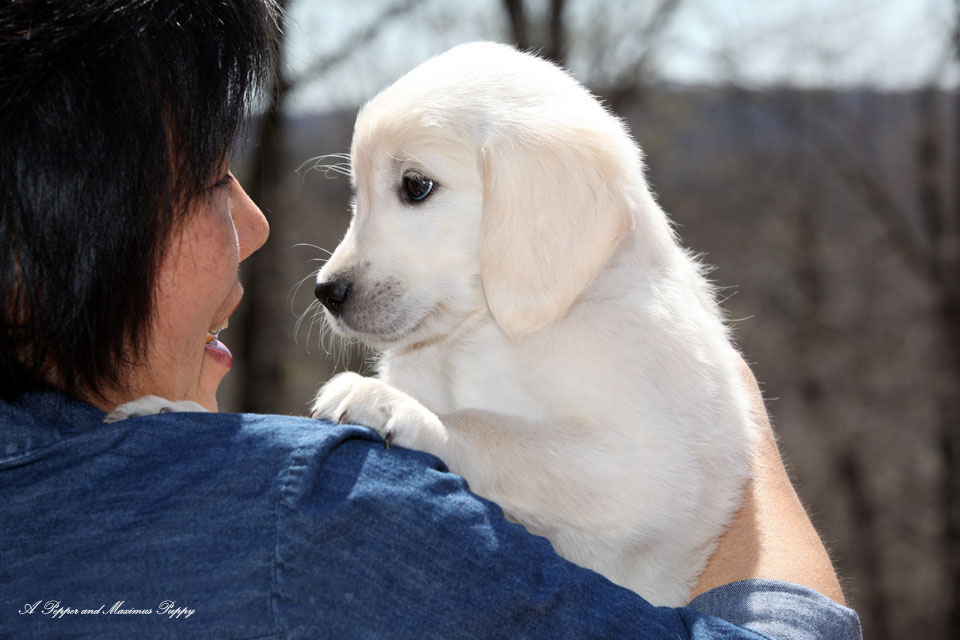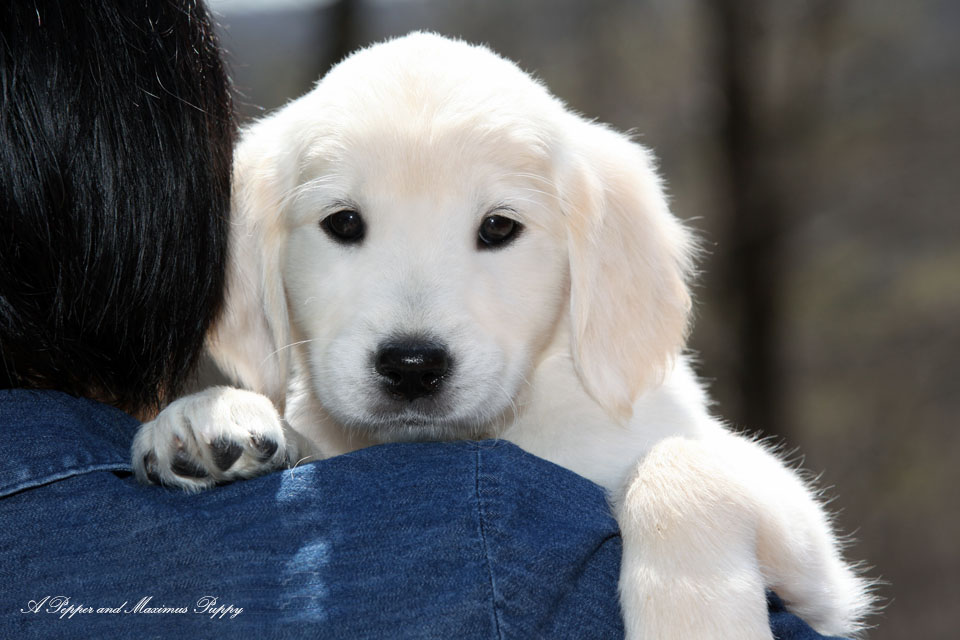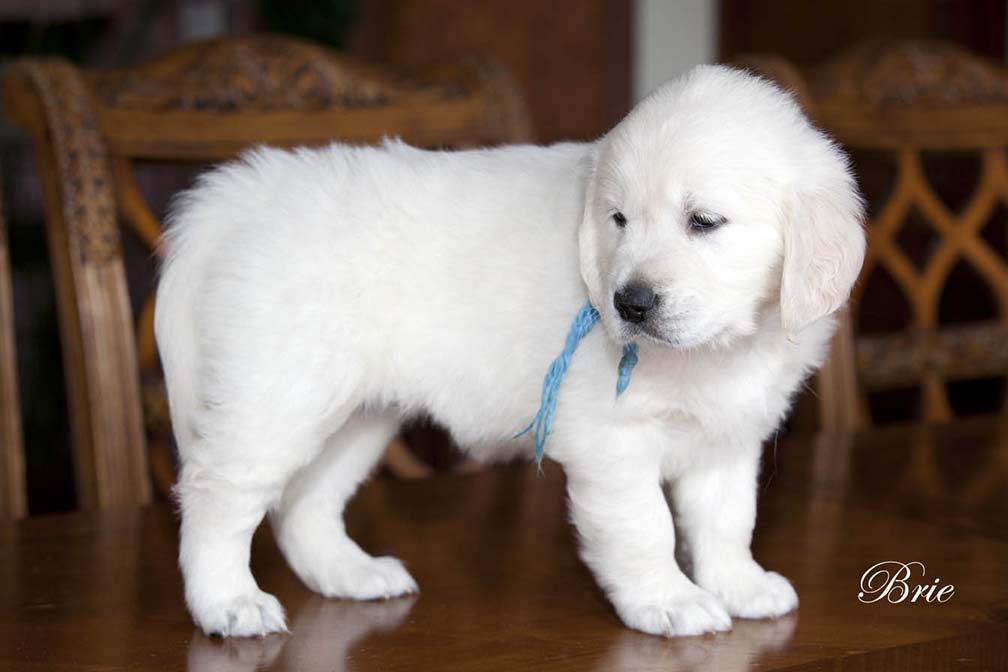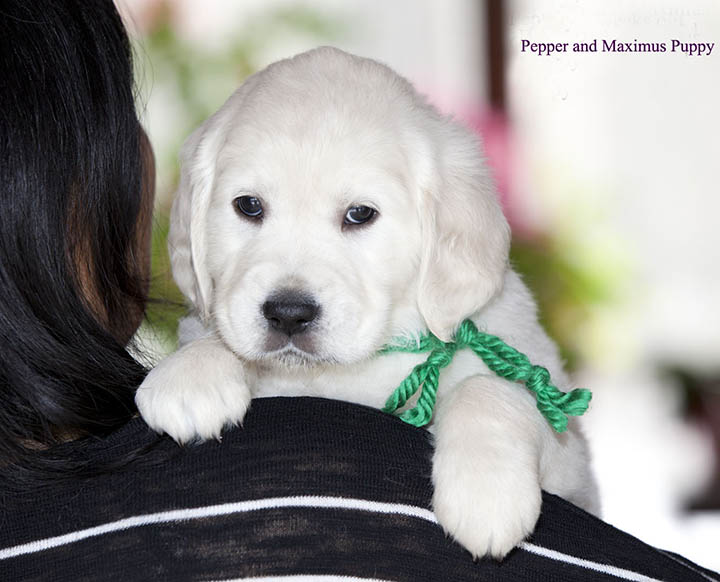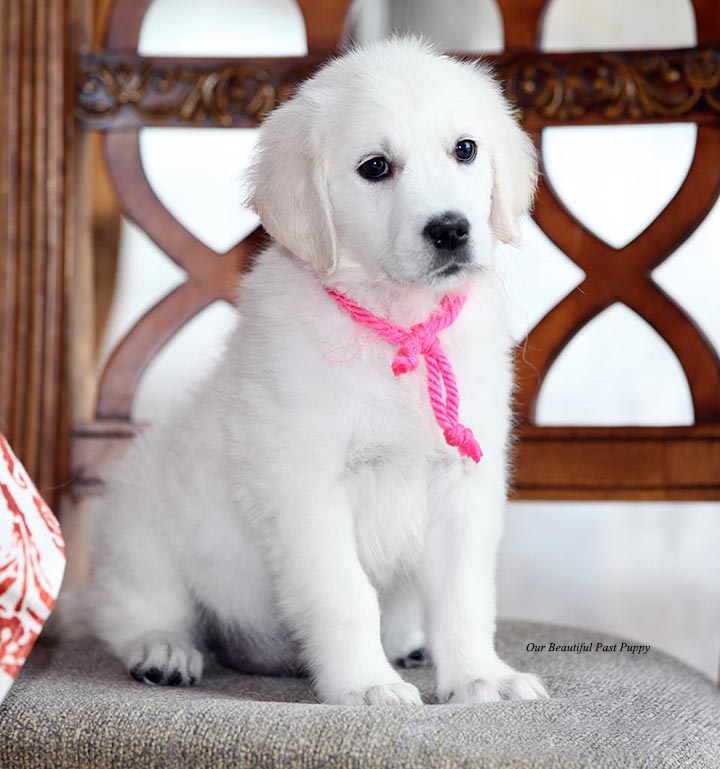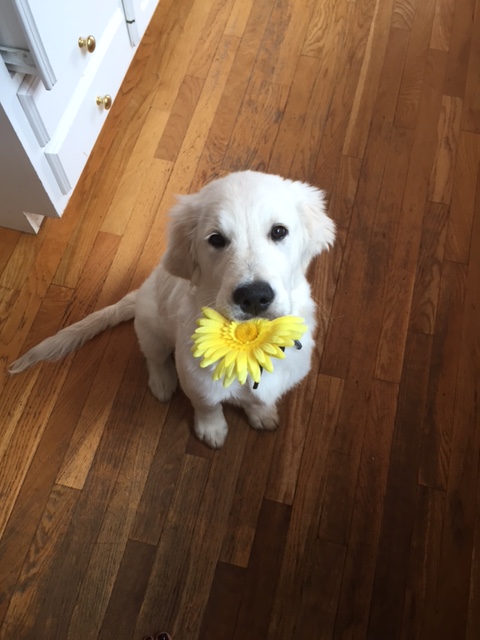 A Maximus Puppy
8 weeks old
All our new owners will receive a second to none, proprietary and comprehensive cancer and disease prevention education program starting when I receive a deposit to hold a puppy . I have spent the last 27 years researching this subject. Cancer is of great concern to me and should be to you as well. We have a game changing 0% cancer rate with our Golden's in 19 years of consciences breeding. This is no accident and in no way a stroke of luck. This is the real deal. All owners following my exclusive proprietary protocol may have the same results providing you implement what you will learn when owning a puppy from one of our litters.
We have a responsibility to all our puppies and owners. We want each of our puppies to have a great home with their new owners that are willing to learn what it takes for their puppy to have a much longer than normal lifespan without cancer and disease.
Here is what one family said about their Pepper/Maximus puppy after just 5 days of ownership.
"
This puppy is pure joy. It is hard to believe how much we love the little guy already.
I don't think I've ever seen a cuter pup and he is really smart too
.
He's pretty much housebroken (in 5 days!) already and is learning fast.
Thank you very much,
Brian and Suzy"
-----------------------------------------------------------------------------------
It's hard to believe we've had Willow exactly 1 year today! We love her! She is a beautiful girl and is a big part of our family.
Enjoy some pictures from last year and last month when we went to Vermont.
Happy Spring!
Jennifer and Mary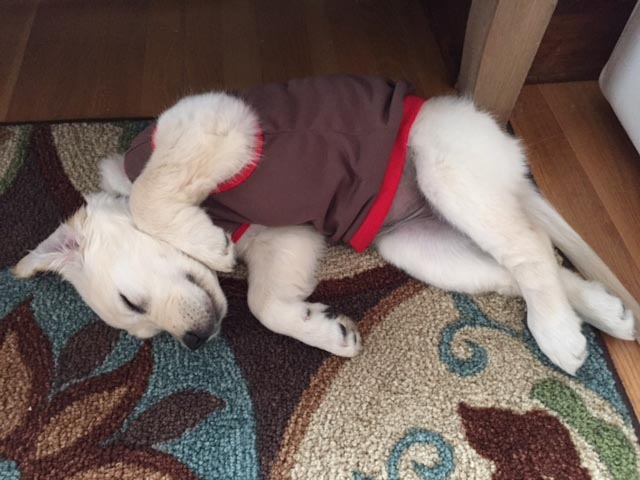 A stunning female from Pepper and Maximus named "Willow"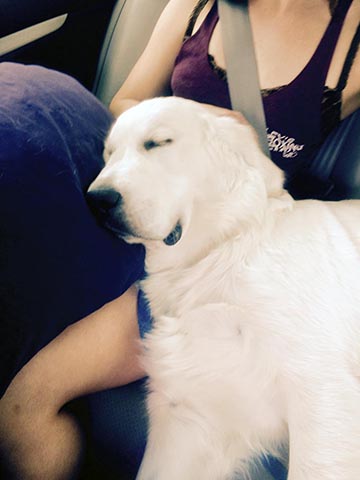 Thank you Brian and Sue for this picture of your Pepper/Maximus Puppy 11 months old
If you are interested in reserving an upcoming puppy, please see my home page and then "Contact Us"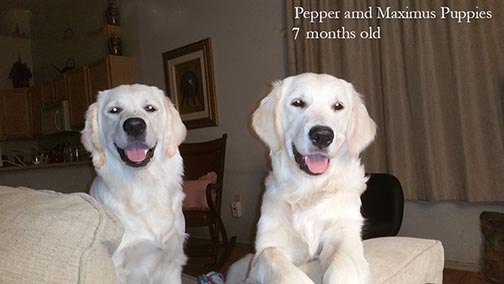 Thank you Jim and Kay for the beautiful Picture of your Pepper and Maximus puppies