Meet Our
Stunning "Pepper"
Our Beautiful AKC Certified Golden Retriever DAM
Reservations now being accepted from qualified families for a gorgeous puppy
from our expected 2023 breeding from Pepper and Maximus .
Plan ahead and Reserve Early!
Pepper and Maximus
We work hard with the entire litter to insure that all our litters will be the healthiest puppies you will ever own.
See Maximus and Pepper for pictures and past puppies
Pepper, being our 1st pick of the females, has one of the sweetest personalities I have ever seen in a Golden Retriever. She is always there for me with her sweet sensitivity and loving personality. Pepper has, very soft hair, jet black nose, great bone structure and great looks. Following in the footsteps of her Mom and Dad, Bebe and Hollywood. (Now Retired) Bebe and Hollywood have produced a light colored English cream Puppy we named Pepper. Pepper is the same color as gorgeous Maximus also English Cream.
Those lucky enough to own any one of these pups will be blessed with a wonderful, Sweet Natured, healthy AKC English Cream Golden Retriever.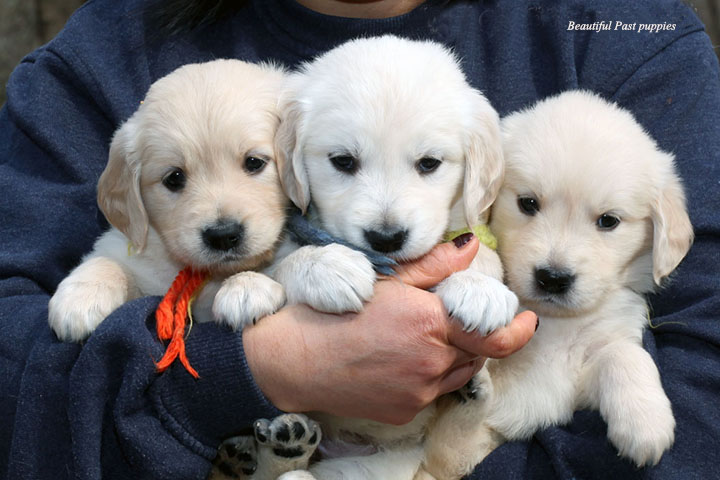 White English Cream Golden Retriever puppies, CA, AZ, TX, FL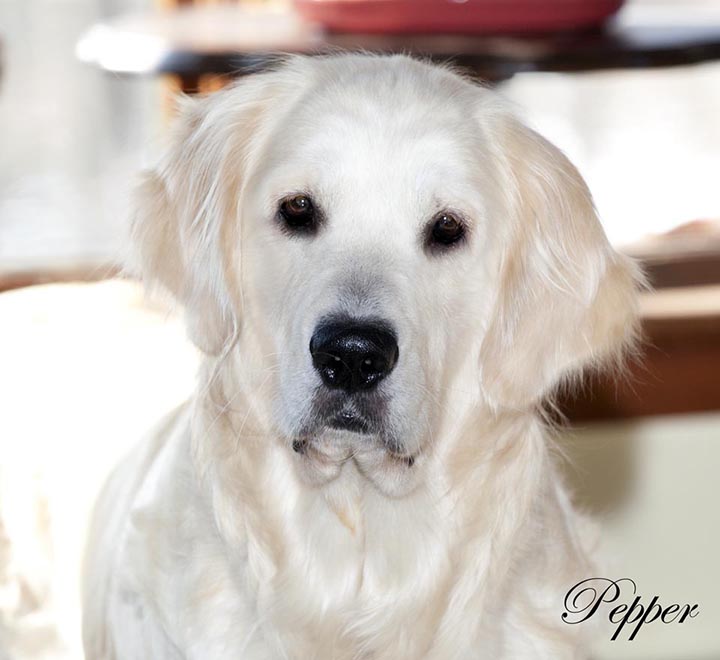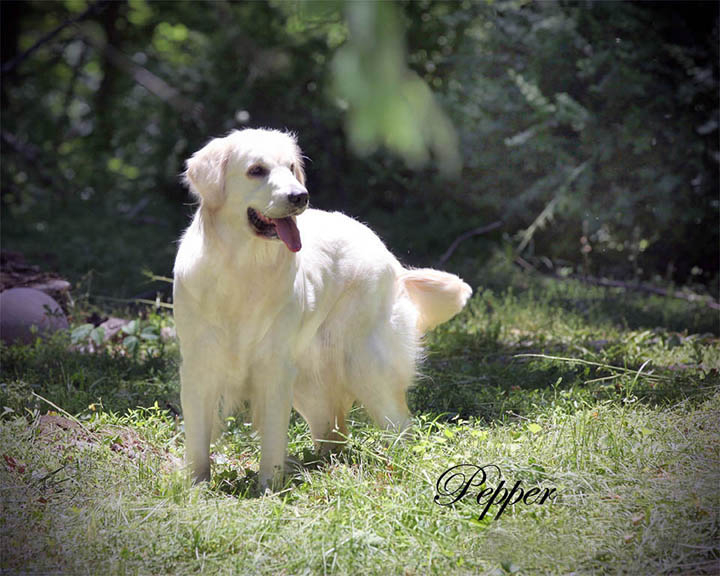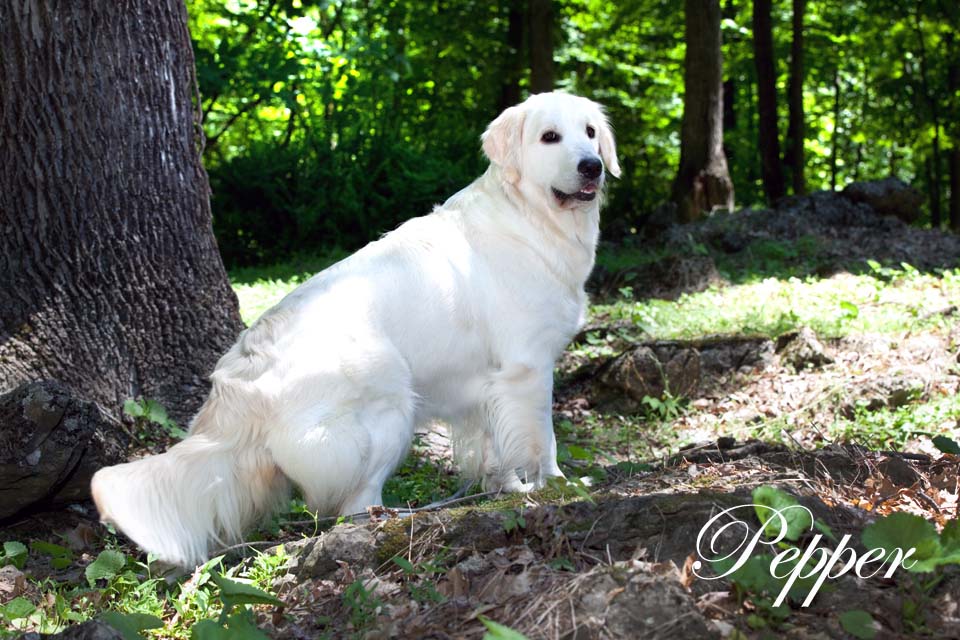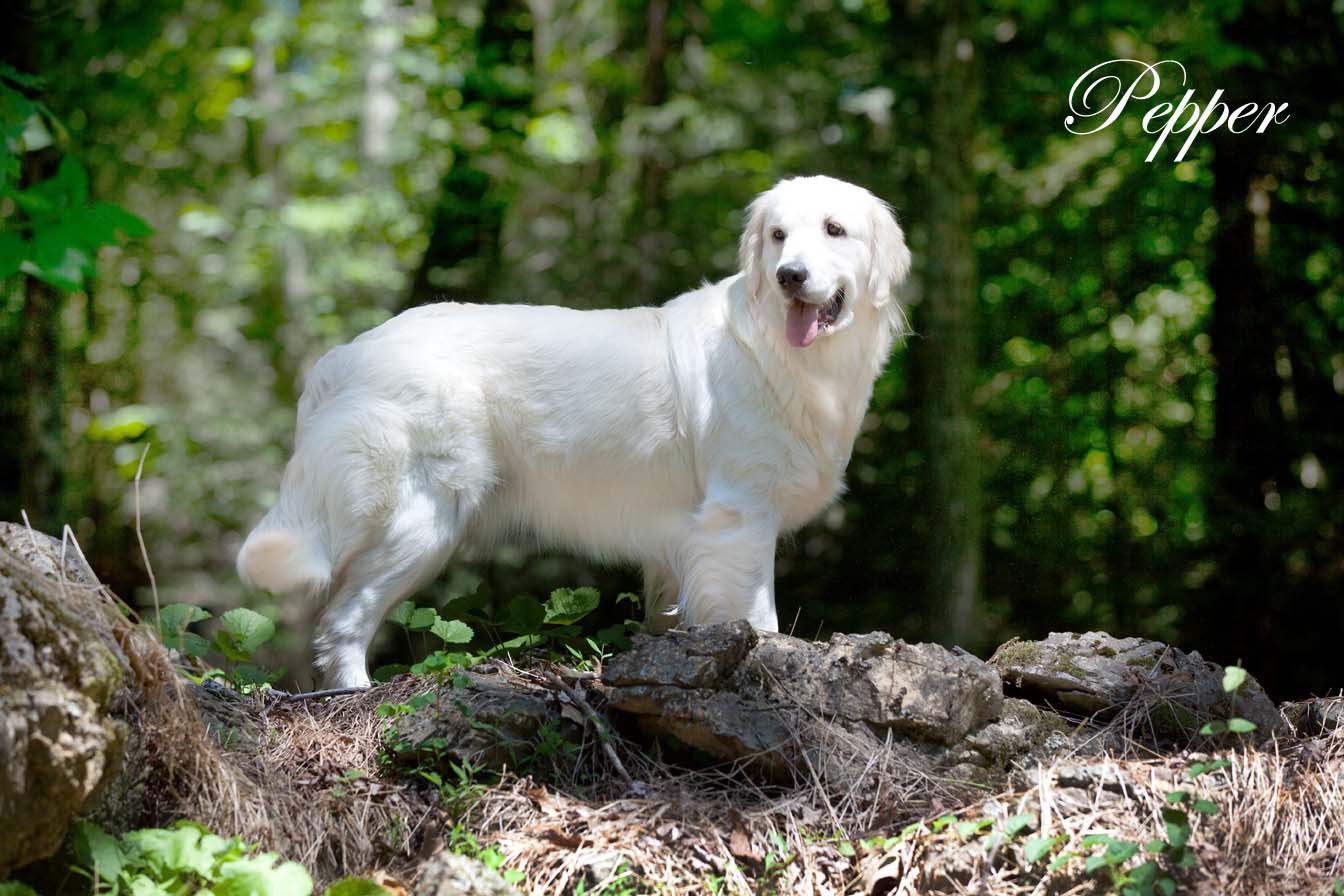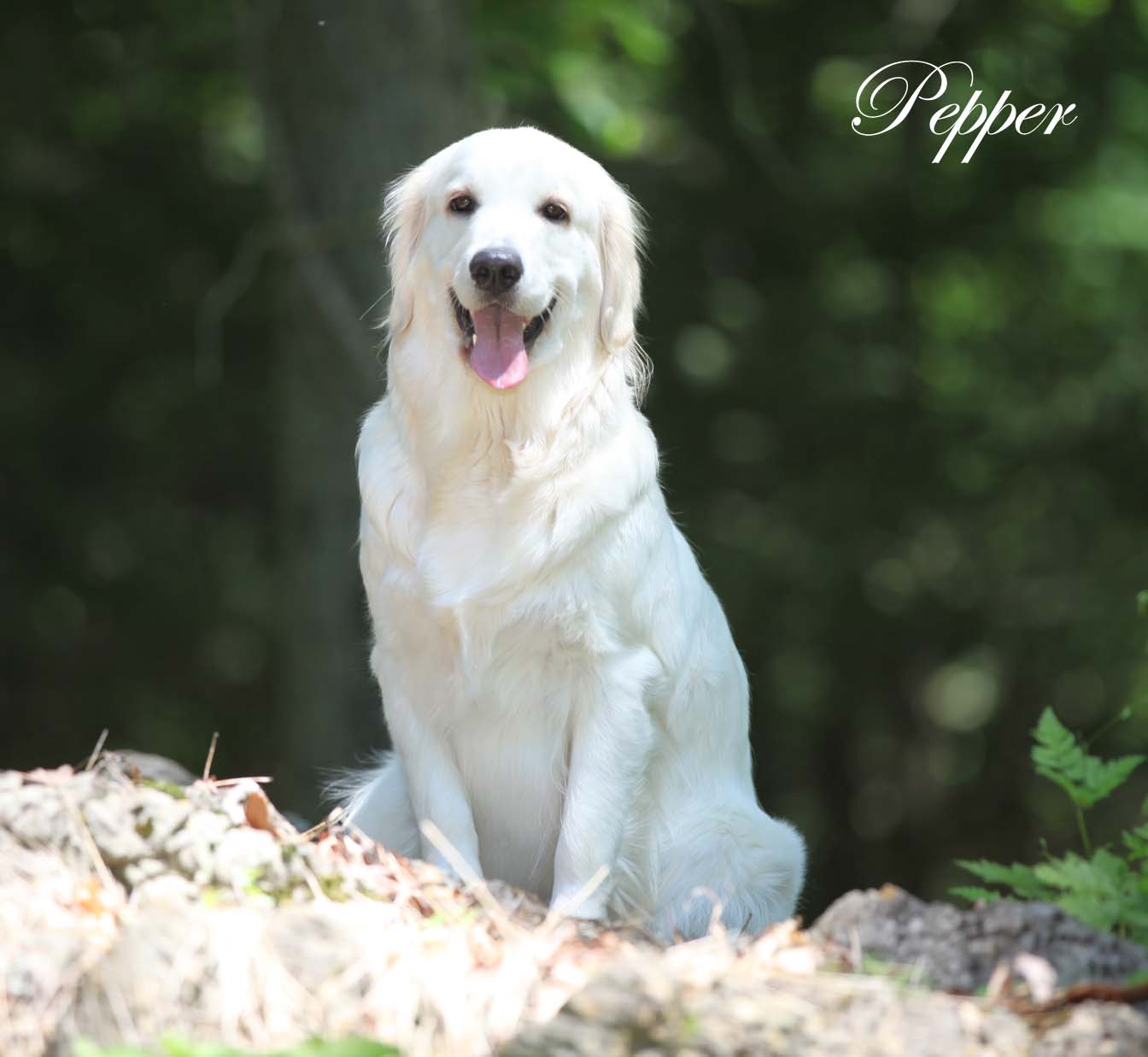 When I ask either Pepper, and Muffy for a hug, each of them will come up to me on the couch and put their two legs on one of my thighs and their head's collapse onto my neck and chest. Even our males Maximus and Kukla do the same thing!
I never taught them that, It all came natural to them. Most amazing!
What is even more amazing is their desire to give love is completely by their own free will.. Pepper and Maximus just make me melt. Now that's Love!!!
1st come, first serve with reservation only.
If you wait until Pepper's puppy's are born , it will be too late to reserve a puppy from this litter. Reserve Early!
-------------------------------------------------------------------
A Pepper and Maximus Male Puppy Testimonial:
LOL this is so funny. You've seen pictures of Cooper on my lap in the office. LOL He's still climbing up on my lap today but its getting harder for him as he is so big. LOL But after sticking to it for over 8 mins he finally got all of himself on my lap on my desk Chair like before. I love him so much every minute of every day. He is by my side nearly every minute of every day. His head is starting to block up and he is so handsome. I think he really loves me too. I feel it so much. He is never to far from me.

There are times he gets a certain look on his face an raises his ears squaring of his head and I look at him and my mind says "God he's beautiful" He is so loving and loves his Siberian Husky brother.
OH MY GOD HIS HAIR IS SO SOFT! IT'S LIKE SILK. IN 11 GOLDENS in my life time, I'VE NEVER FELT SUCH SILKY HAIR. When I reach down at the petting station next to my bed at night when the lights are out I know by touch if Cooper is there or not.

Lynn Guthrie
Retired Film Producer, CA.
**All our new owners will receive a second to none, proprietary and comprehensive cancer and disease prevention education program starting when I receive a deposit to hold a puppy . I have spent the last 27 years researching this subject. Cancer is of great concern to me and should be to you as well. We have a game changing 0% cancer rate with our Golden's in 17 years of consciences breeding. This is no accident and in no way a stroke of luck. This is the real deal. All owners following my exclusive proprietary protocol may have the same results providing you implement what you will learn when owning a puppy from one of our litters.
We have a responsibility to all our puppies and owners. We want each of our puppies to have a great home with their new owners that are willing to learn what it takes for their puppy to have a much longer than normal lifespan without cancer and disease.
***Most of our stunning litters are sold out before the puppies are born , I suggest strongly , If you want to own a puppy from any of our upcoming litters, you reserve very early.