CuteGoldenPups.com
White
English Cream Golden Retriever Sire, Newton, NJ
Maximus
Our outstanding "Maximus" has a Boxy head and short snout and is our affectionate AKC Male Sire.
We are accepting reservations from qualified families for our upcoming Holistically and Homeopathically bred Gorgeous English Cream "Myra" and Maximus pups.
All families receiving one or more puppies will be taught cancer and disease prevention to keep their Golden healthy for life while at the same time extending their Longevity.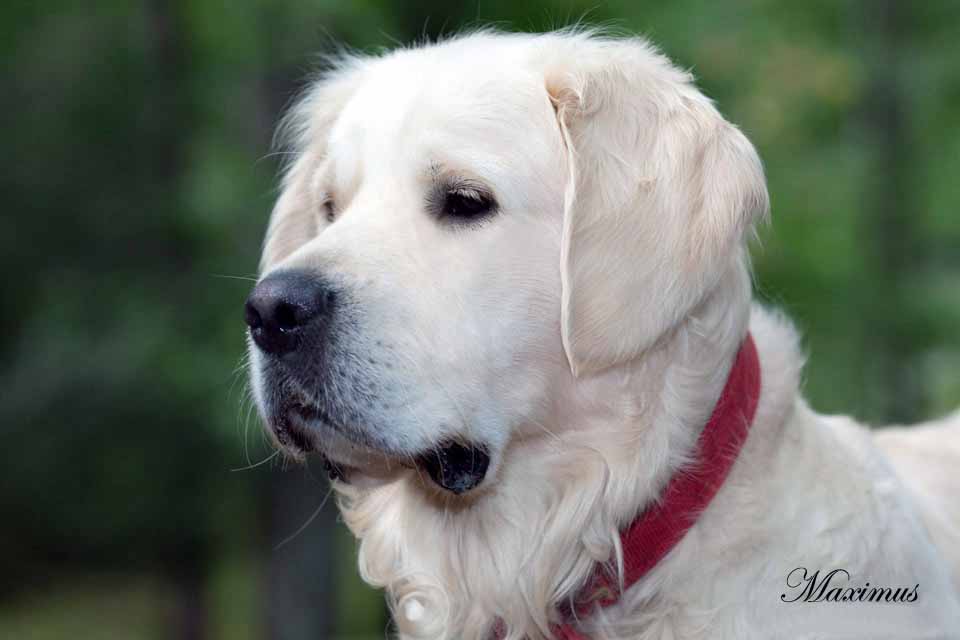 People fall in love with Maximus very quickly
Maximus and a Kukla past Male Puppy-Maximus is so gentle with a Ginger puppy. He approaches a baby the same way.
The puppy shown is no relation to Maximus
Maximus's Dad is a top tier Therapy Golden Retriever and has Championship Linage back to "Dew Mist Kennels"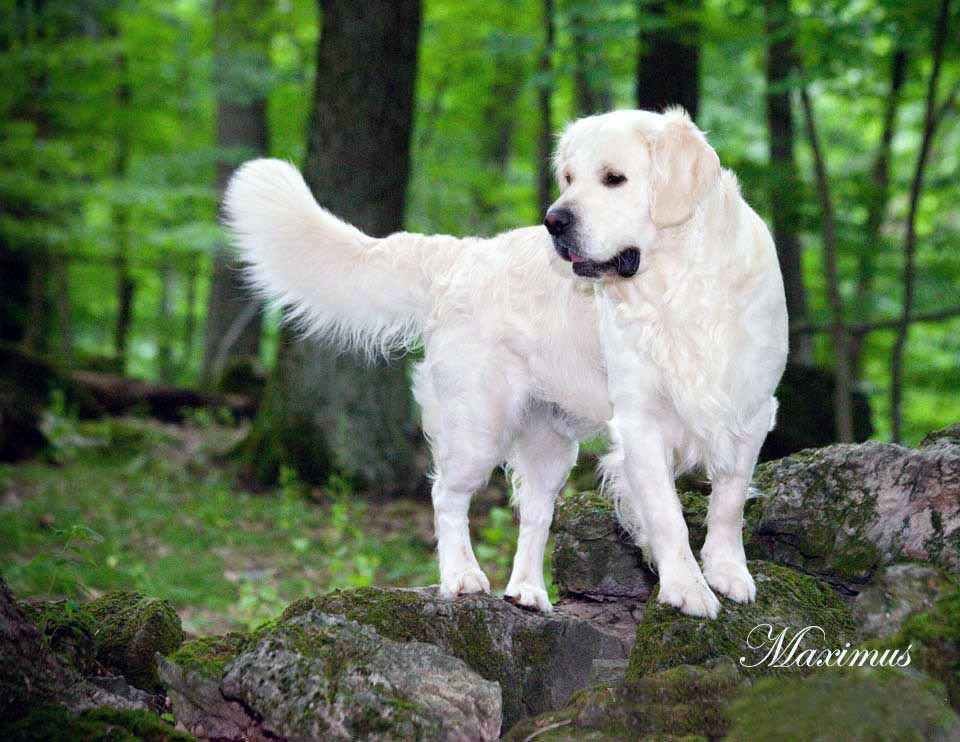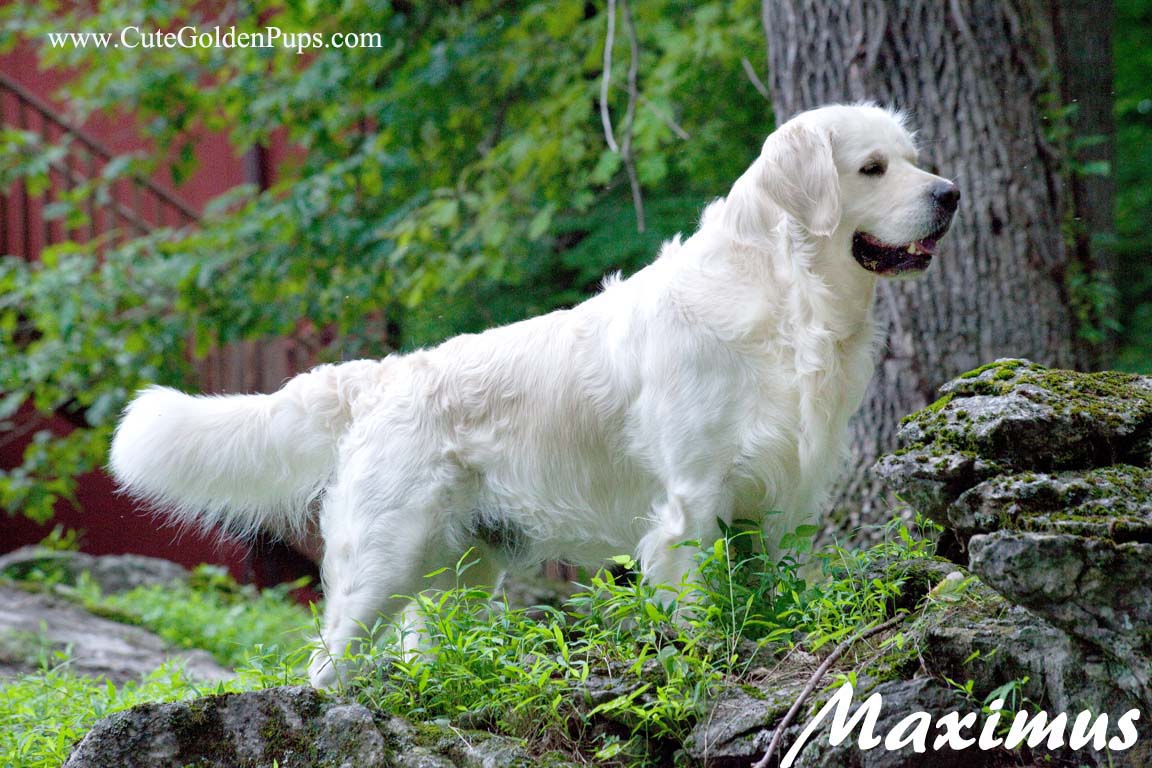 Maximus , our English Cream AKC Golden, has an absolutely beautiful face and such a gentle personality. A total joy to be with. He is a very affectionate Golden .
All our English Golden's, since they have matured, have considerably more hair and feathering than this older picture shows.
I am so proud to have them. They bring my family and I so much joy. Words can not do justice.
Maximus having fun on a Scooter. He's a joy to be with and if your lucky enough to own a puppy from Maximus, you will see what I mean. I just can not say enough about Maximus. Plan Ahead!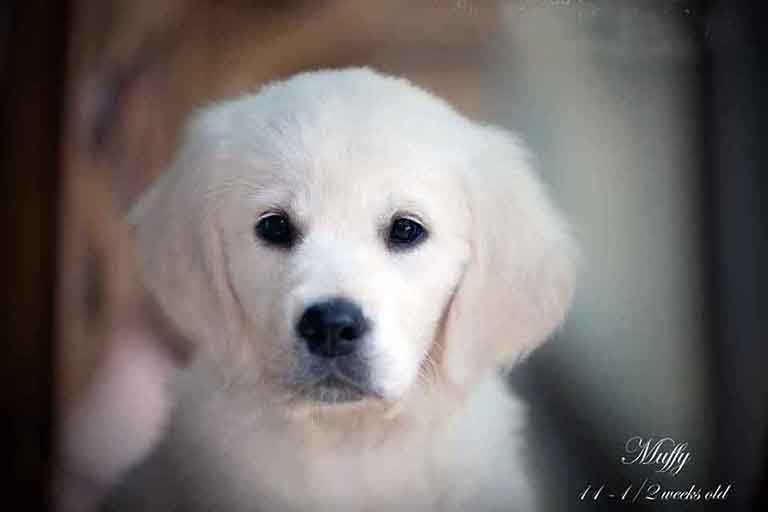 This picture above and below are Maximus's puppies and are in part why qualified families plan ahead and reserve early. Maximus pups are simply breathtaking
Those families lucky enough to have a puppy from Maximus and "Myra " will be overjoyed by affection these pups will display.
Those people that wait until the last minute to reserve a puppy may find there are no puppies left to go around. Plan ahead!
If you would like to reserve a Maximus Puppy , fill out the "Contact Us" form on the home page and indicate that in the comments section. A deposit will be required to reserve a puppy. First come first serve.
When Longevity is important
All families lucky enough to have planed ahead and reserved a puppy early, will be taught how to keep their Golden healthy for life.
All our new owners will receive a cancer and disease prevention education program with their new puppy These lessons, once learned and implemented, will create greater longevity with their new Golden.
I spent the last 25 years researching cancer and is of great concern to me and should be to you as well.
----------------------------------------------------------
A Few Maximus Puppy Testimonials:
Hi Ted,
Just a quick update:
Layla is amazing ... Kind ... Loving ... Gentle ... Smart ... Well behaved ... Eager to learn!
Our trainer (Steve D.), who is a very experienced and well regarded trainer (he's often an expert witness in dog-related cases and has been interviewed about dog training on TV many times) thinks that she is extraordinary! He is really impressed with her and her disposition.
He told me that he may want your contact information.
I'll keep you updated and I'll send some pictures soon.

Any news on Myra?
Thanks again!!
Randy
----------------------------------------------------------------
"Ted...She's as sweet as she is gorgeous! What a personality, reminds me of her daddy Max! She's mastered her hug, and her kisses...Our little "kissing bandit"..We love her so....
Thank you so very much! "
Tara