Our kind hearted AKC Golden Retriever Sire "Hollywood"
HOLLYWOOD, Our Handsome Sire
Hollywood had a successful mating with Bebe. We expect his pups to be born the first week of June
---
Our Ultra-Light European/American AKC male Sire we nick named "Hollywood". He is healthy, affectionate and intelligent. He has large bones, a big head, big paws, black pigment and a long gorgeous mane of hair. Hollywood's Puppies inherent all his wonderful traits. I would not want to change anything about our Hollywood . He is a wonderful Golden Retriever. All of his pups have been extremely healthy.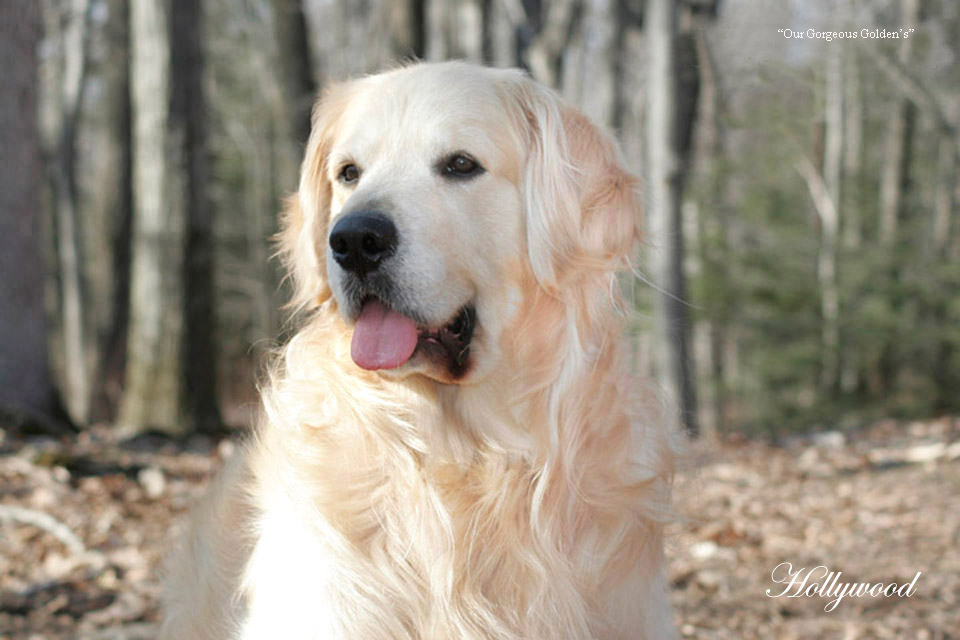 Hollywood at 4 years old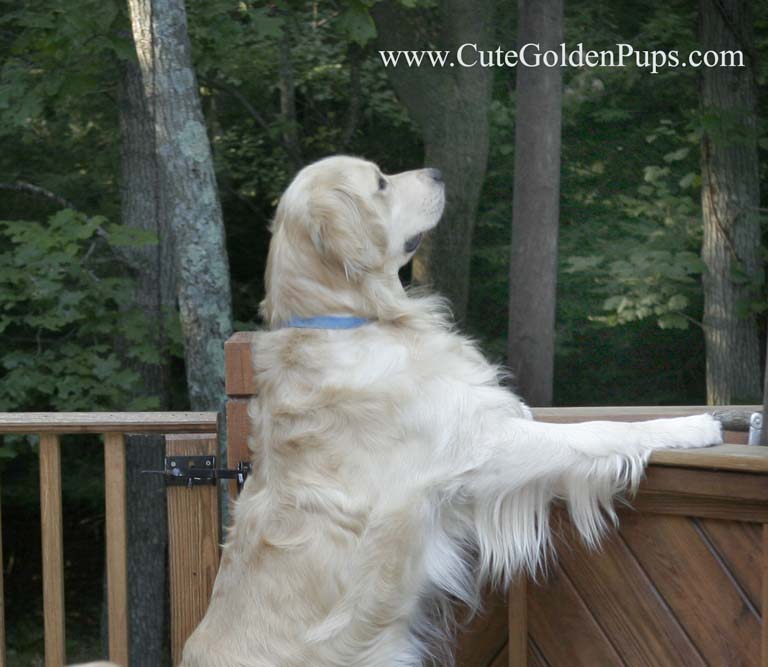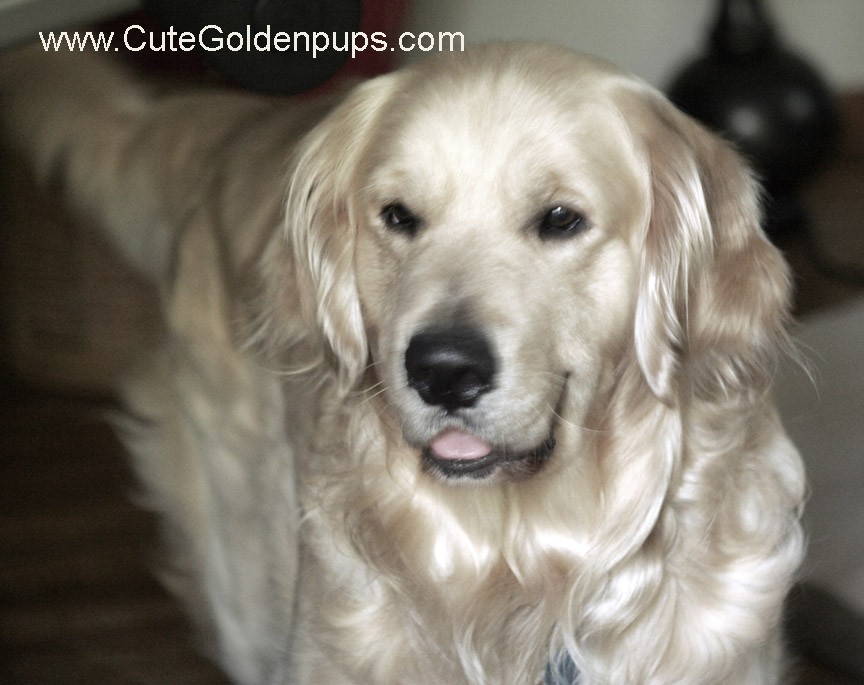 Our "Hollywood" Sire has a lot of character and is so much fun to be with.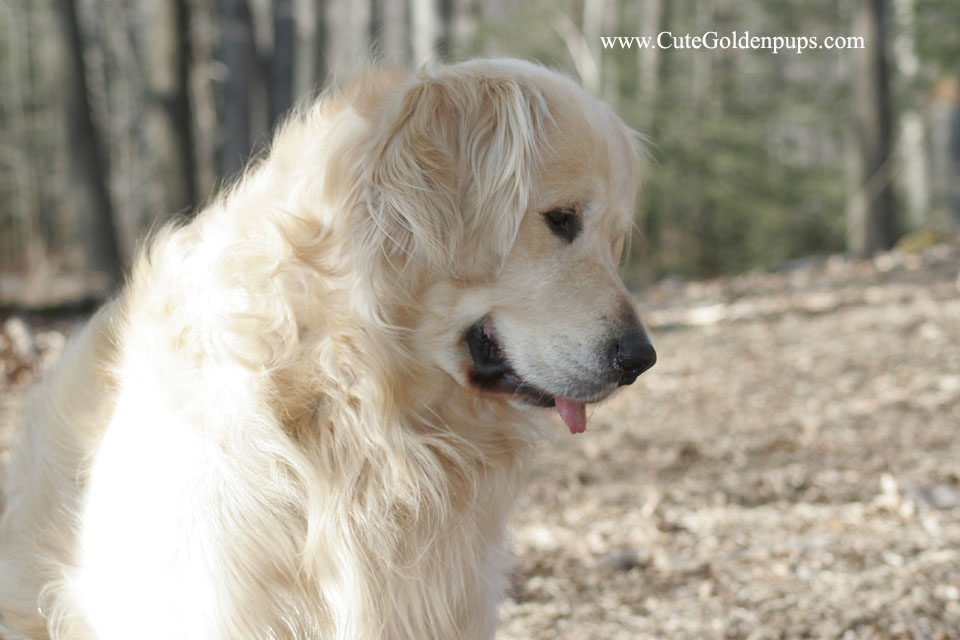 Hollywood has a wonderful disposition and is always eager to please. He is much more than we could have ever asked for in every way..
This picture above shows his incredible (Lion like) mane of hair.
The most gentle, and affectionate male Golden Retriever I have ever known, Hollywood .
Lucky are those that own a puppy from Hollywood and Bebe.

Hollywood is as gentle as a lamb
Hollywood 9 years old
All Hollywood's pups are held with deposit only and are on first come reservation basis to qualified families only.
Lucky are those that have a puppy from Hollywood and Bebe....PLAN AHEAD!
Reservations from Qualified Families are now being accepted