"Golden Retriever Puppies"
Meet "Fluffy"
See Myra and Maximus for 2016 litter , reserve early
Our Gorgeous AKC English Cream Golden Retriever Dam
---
Following in the footsteps of her exceptionally beautiful parents, (Hollywood and Woofy) Fluffy is one of the
most beautiful Golden Retriever we own. Her puppies are some of the finest looking puppies you will ever see.
Fluffy possesses both high intelligence and a love for both young and old.
All Fluffy' and Maximus past pups have been nothing short of the most beautiful Golden Retrievers we have bred to date.
You will be blessed to own one of her puppies from this perfect match up (Maximus and Fluffy)
If interested in reserving a puppy, please take the time to fill out the "Contact Us" form located on my home page.
Fluffy young to present plus Maximus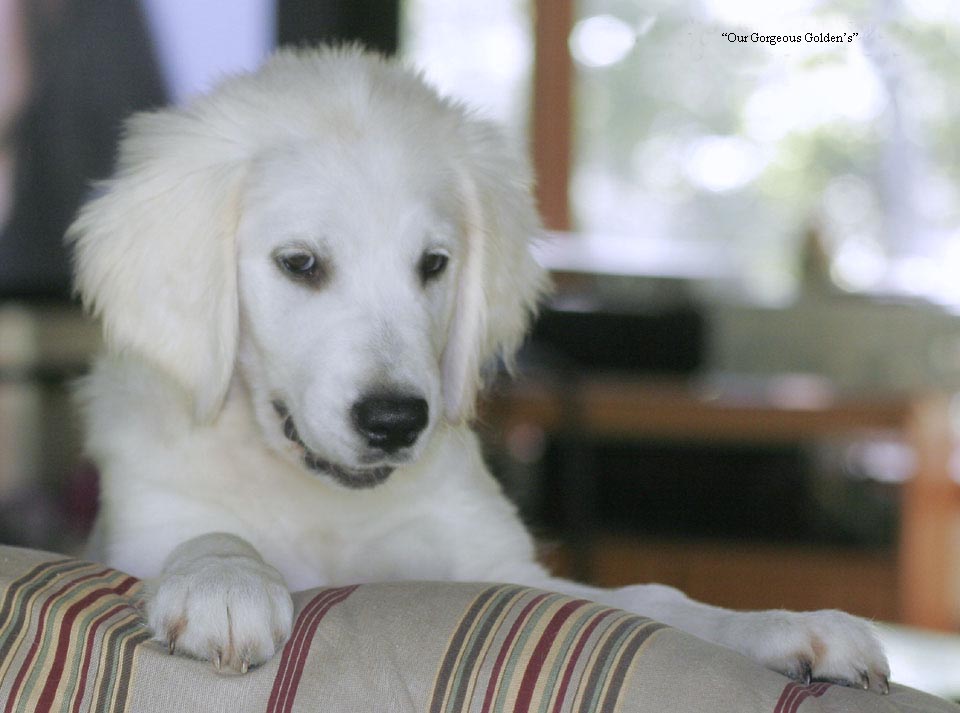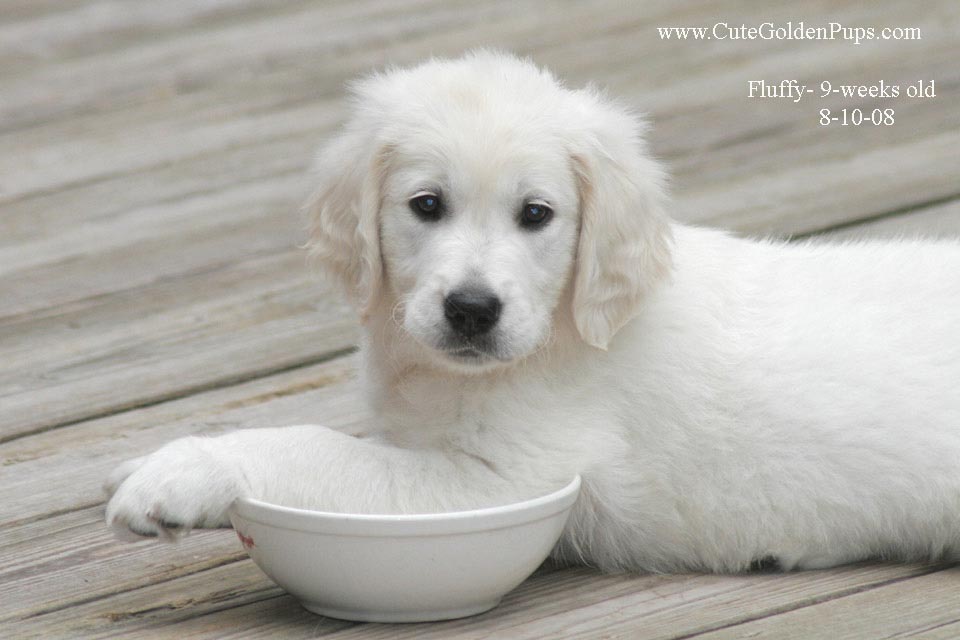 Fluffy is simply a joy to be with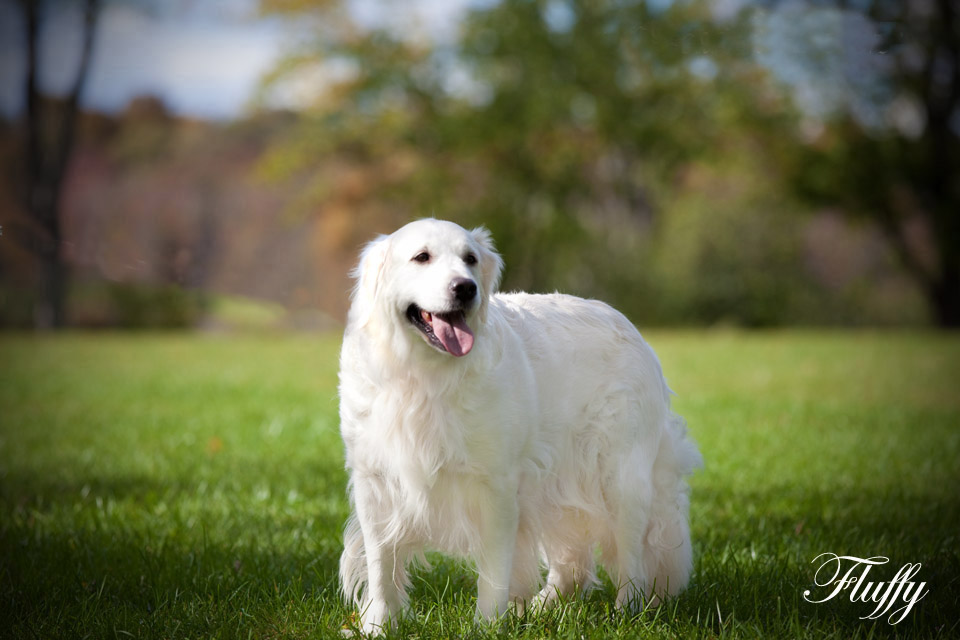 Fluffy. So beautiful! She is Great with both young and Old
Don't wait until the last minute, plan ahead and reserve her pups now
Fluffy's Pups will win your heart!
---
Our VERY Sweet Natured Blocky Head Maximus will be the Sire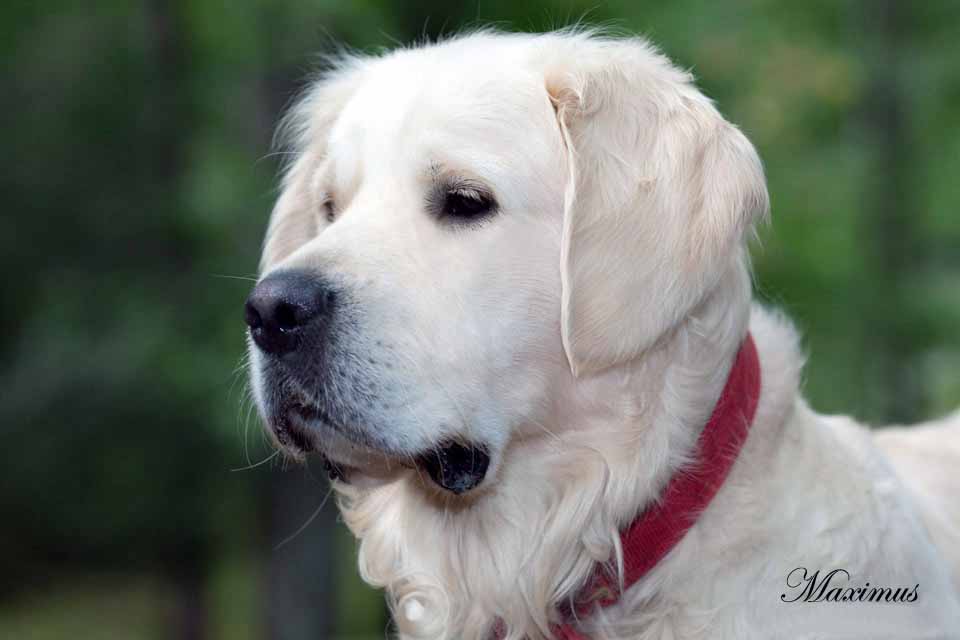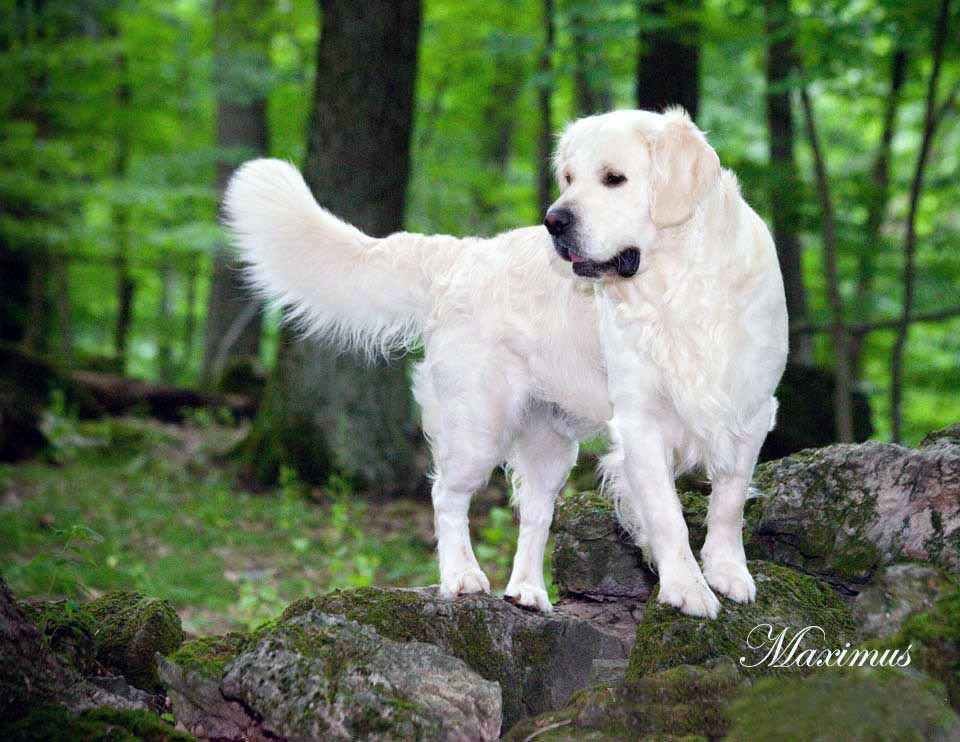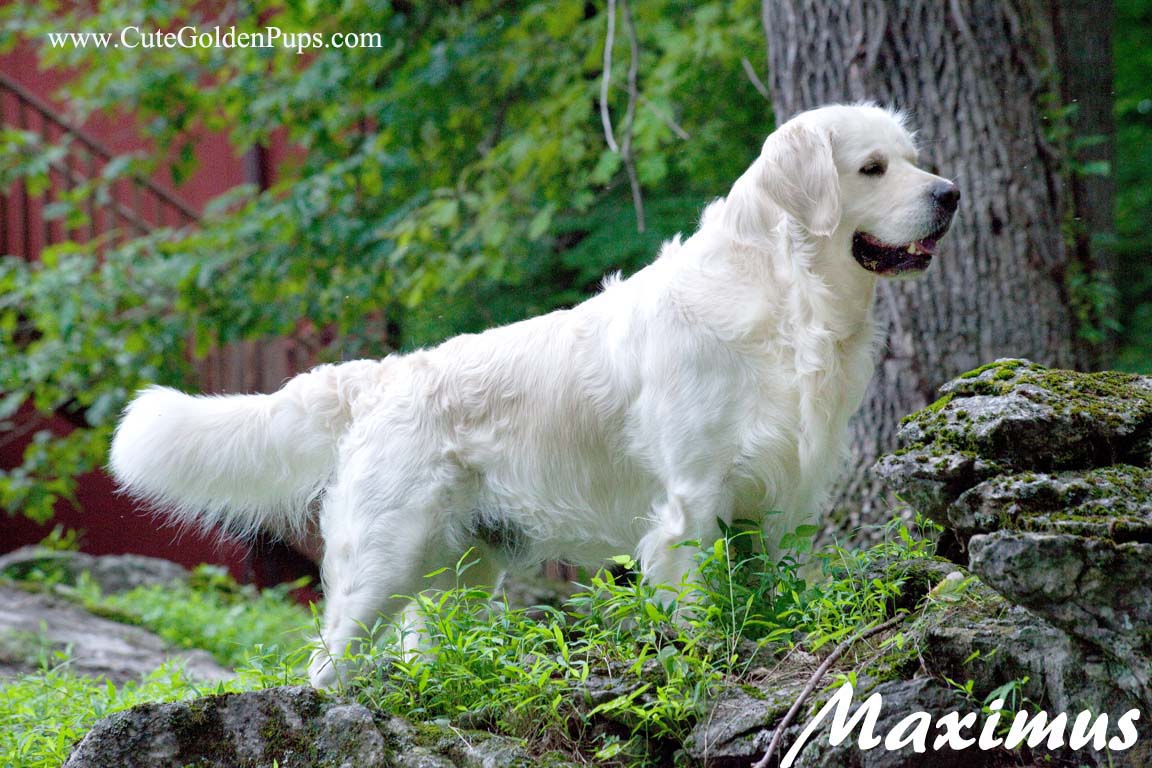 Maximus- OUR "HAPPY GO LUCKY" HANDSOME GOLDEN -A PURE JOY TO BE WITH
All our English Cream Golden's, since they have matured, have considerably more hair and feathering than this picture shows.
I am so proud to have them. They bring my family and I so much joy. Words can not do justice.
If your Lucky enough to have any of our healthy and lovable puppies, you will know what I mean.
Currently we are accepting reservations for our stunning upcoming
Go to my "Home" Page to see and read more
----------------
Each and every new owner will receive a Licensed Veterinarian Health Clearance for their new puppy at the time you receive her/him
Plan Ahead, Reserve Early !
---
Testimonial
"I am not even sure how to begin writing this email, because I can't find the right words to express my gratitude to you both for allowing my family to raise one of your puppies. Tayler has been with us for over 3 months now and she is more then we could ever have hoped for in a new family member.
After my last 2 American Golden's died this winter from cancer, my husband and I began looking at other breeds in order to avoid getting our hearts ripped out again by the "Golden cancer curse". We read up on all large breed dogs and inevitably decided another Golden Retriever was the only right fit for our family. That being said, we decided to change it up a little and go for an English Golden this time and to spend more time trying to find a breeder with a similar philosophy to good health as we have for our own human children. That is when we stumbled upon your website. Everything you spoke of regarding high immune system and low toxins spoke to me, and I felt we had hit the jackpot in breeders.
By the time we found you, we were able to secure 4th pick male or 1st pick female of Woofy's upcoming litter. I told you I was hesitant to get another female, because my first female dog was hyper until her final breath at 10.5 years old. You told me that Goldens should not be hyper dogs if bred well and so in order to get the first pick of Woofy's litter, we decided to take your word for it and go for another female. I am beyond happy to report that at almost 5 months old, Tayler is AMAZING!!! She is ridiculously sweet and as calm as any puppy I have ever seen. People cannot believe how old she is when I tell them she isn't even 5 months yet. She has made me look like the dog whisperer! While I have worked with her a lot on training and socialization, I can't even take the credit, because it really is who she is innately as a puppy. She behaves like a mature middle aged dog. My husband and I keep waiting for the day when she starts jumping and acting looney, yet in my heart I know that isn't going to happen.
Not only is Tayler calm, she is also extremely intelligent and has been a breeze to train thus far. She has slept through the the night since the first week we got her and picked up on the sit and down commands quickly. Would you believe that we can already put a very enticing treat between her 2 front paws and she will successfully "leave it" until she hears her release words "that'll do"? It is VERY impressive! She has also learned that she may only come on the couch when invited. In the evening when my kids go to sleep and I sit on the couch to relax, she comes up to me, sits quietly and looks at me with those puppy dog eyes. She is clearly asking, "May I come snuggle?" Of course I almost always invite her up, but if I tell her no, she lies down on the floor and does not ask again.
Tayler's personality is not the only jaw dropping characteristic about her. Her beauty is also astounding. Everyone who meets her refers to her as the "calendar puppy". Her sweet face matches her wonderful temperament and I now KNOW we hit the jackpot in breeders.
From the bottom of my heart, I thank you for helping to mend our family after the loss of Marley and Taj by blessing us with Tayler Jam. She is EVERYTHING we hoped for in a puppy and a whole lot more.


Enjoy the pics,
Emily and family"
-----------------------------------------------------------------------------------------------
Hi Ted,
Our sweet boy, Orio (from last year's Fluffy and Max's litter) turned one this June 6th!!! Orio has turned into a sweet and handsome boy and we get compliments everywhere we take him. He is doing great and has turned really strong.
He makes us proud. We thank you for Orio. He is more than everything we could have ever asked for.
Thanks again for everything! We were lucky to have met you.
Regards,
Nidhi and Rahul