White Golden Retriever Puppies
NJ, CT, MA, PA, DE, RI NY, PA, RI, CT, MA, DE, TX, FL, CA, AZ, MI, OH, TN, WA, OR
Fluffy and Maximus's handsome English Cream past Puppies
See our current upcoming litter with Myra and Maximus. Past puppies.
These puppies were absolutely stunning just like Fluffy and Maximus's past litter below
All families receiving one or more puppies were taught a comprehensive cancer and disease prevention program to keep their Golden healthy for life! We have a 99.9% cancer-free rate! I teach all new owners Longevity!
Fluffy and Maximus pups 6 weeks old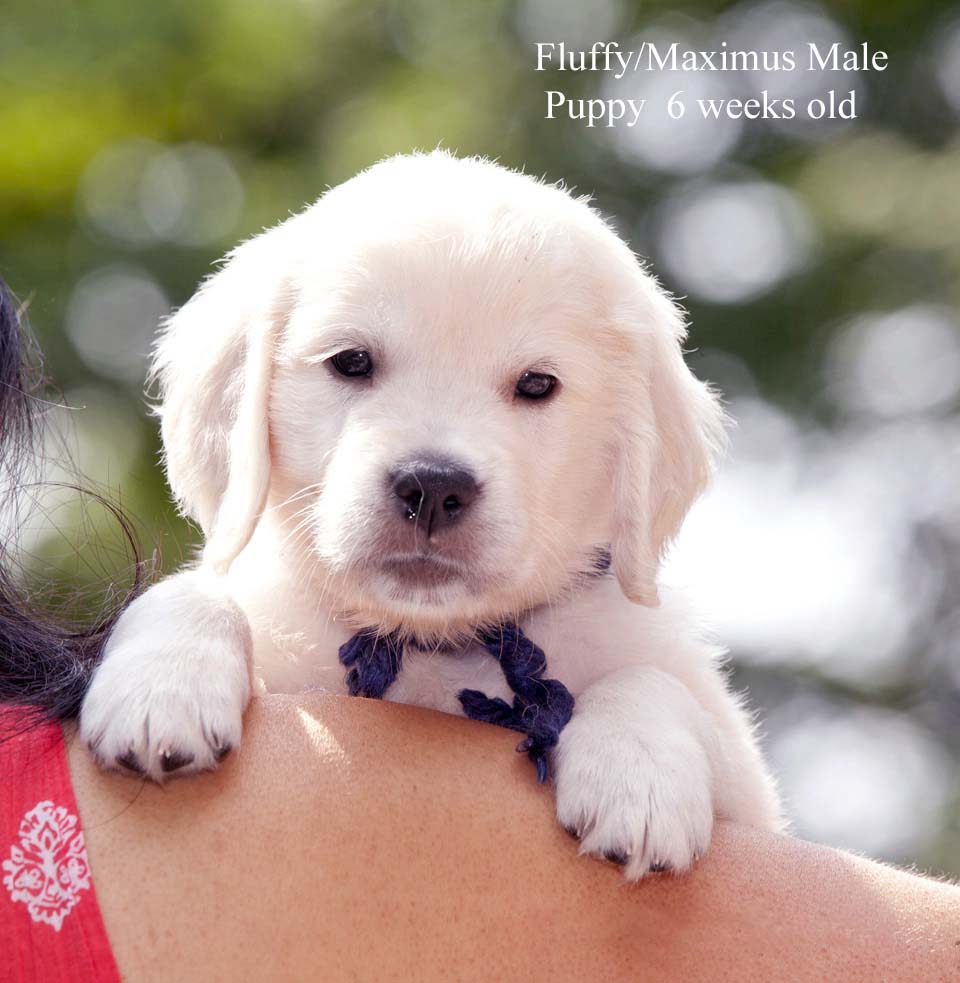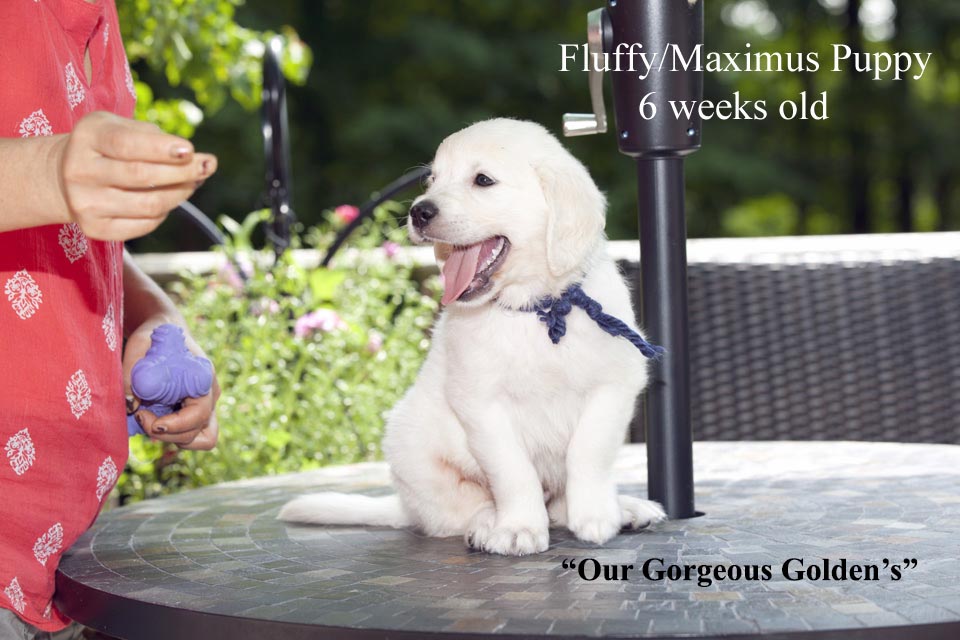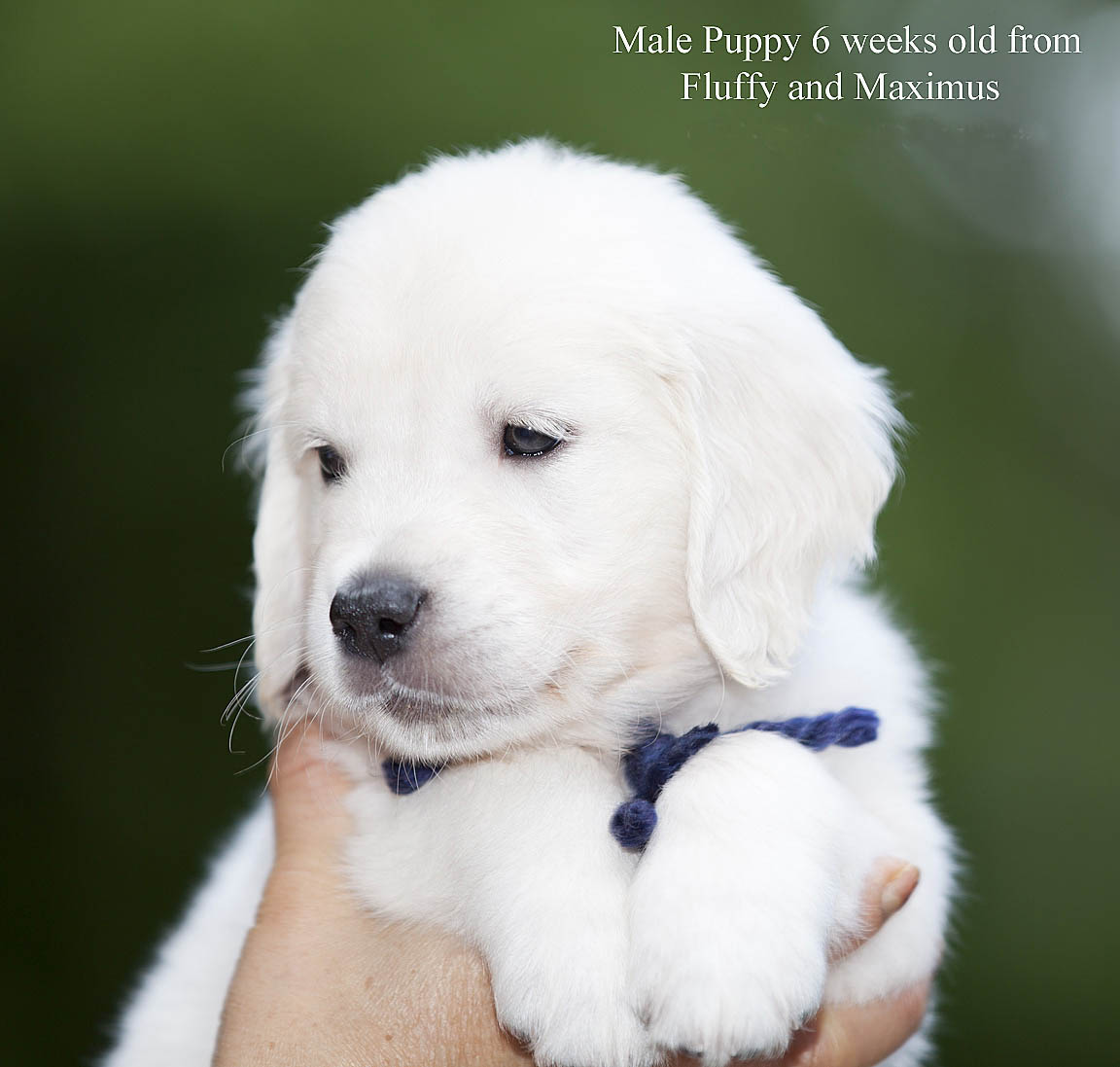 Two of Fluffy/Maximus pups at 10 weeks old- (Fluffy is Woofy's Daughter).
A Fluffy/Maximus puppy above 8 weeks old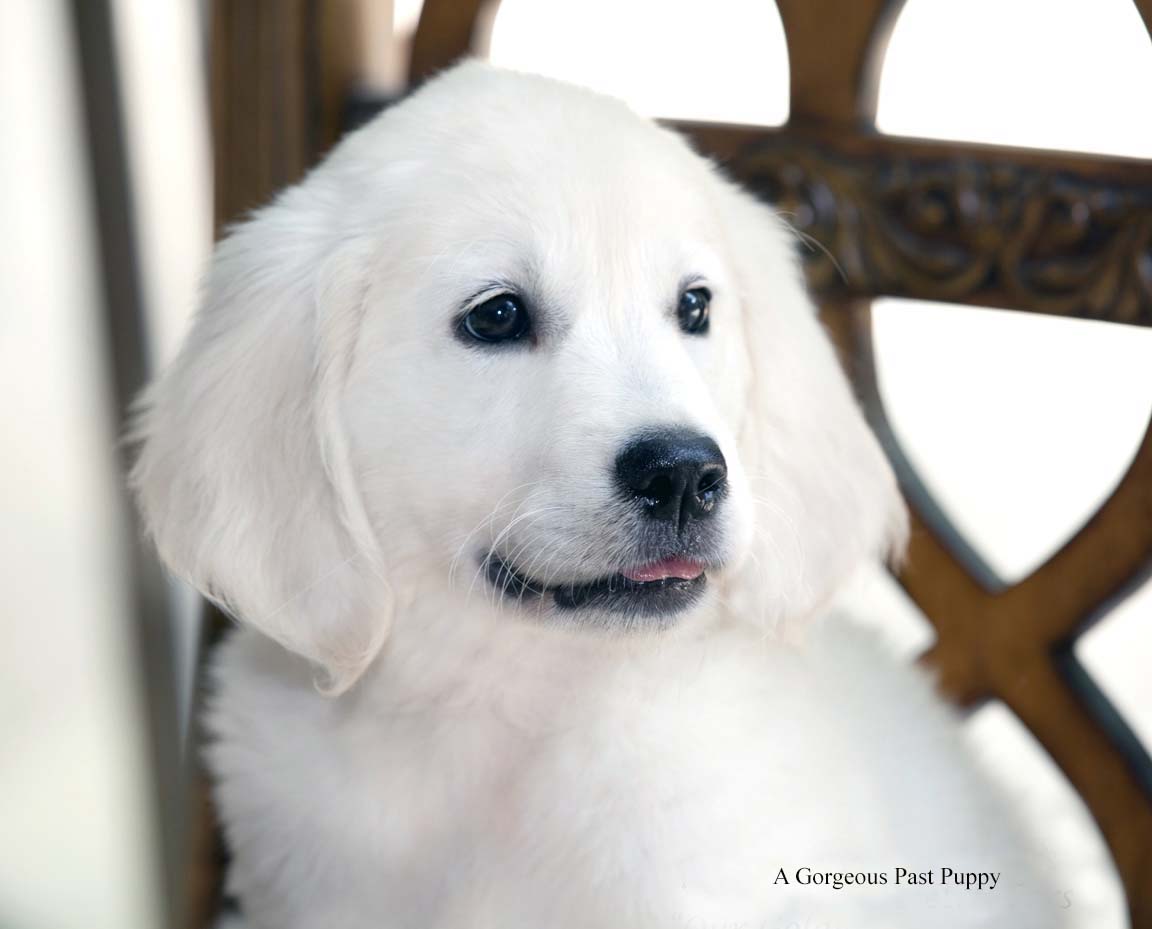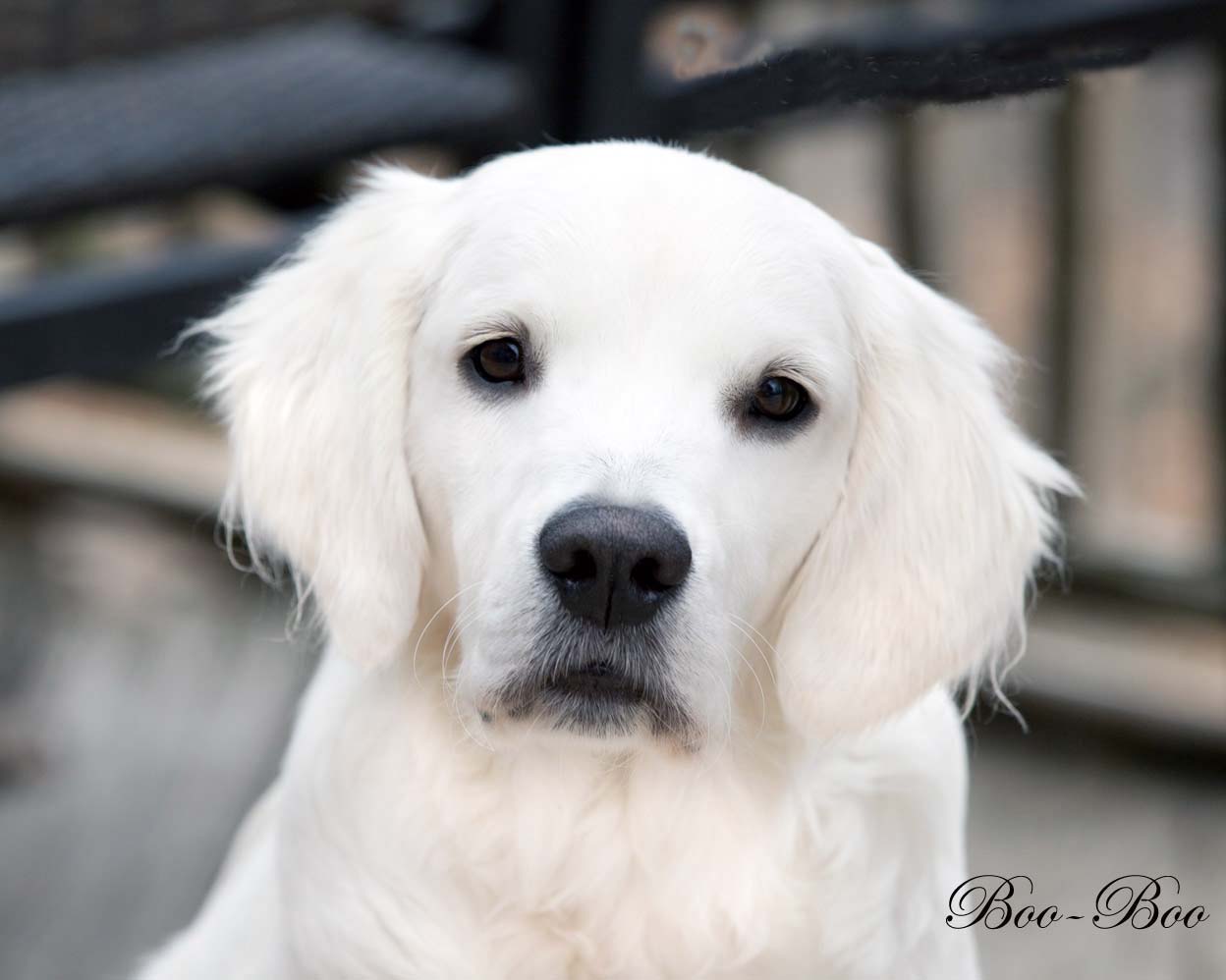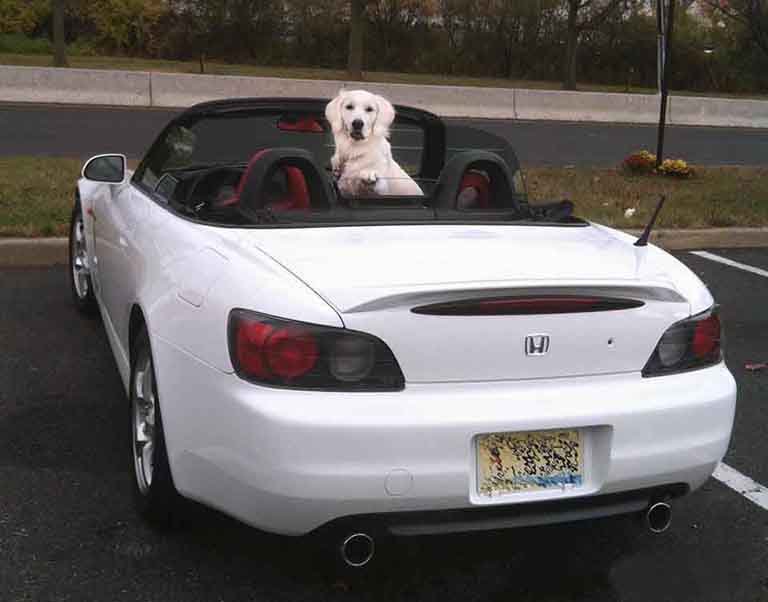 Fluffy is one of the Most beautiful AKC Golden Retrievers I have ever laid my eyes on. Of course , she came from our retired Dam Woofy!
Together with Maximus's distinguished looks and personality, their puppy's are simply breathtaking!
Currently we are accepting reservations for our stunning upcoming
Go to my "Home" Page to see and read more
Feel free fill out the "Contact Us" form located on our home page for a quick reply
Testimonial:
"In my two year search for an English Golden I selected "Our Golden Retrievers". Their approach to caring for their puppies is beyond any breeder I have found. I was amazed at the information that is provided on his website. "Our Golden Retrievers" offers a wealth of knowledge online and personally. I was impressed by his screening of potential buyers for his pups. They keep you informed as the process progresses. When the selected Dam/Sire goes in heat, to the time the first puppy is born. They provide you with links to read , recommends a book to read that will support your knowledge with the Holistic approach in raising a healthy puppy thru adulthood. The owner was generous with his knowledge in helping me with my 13 year old Golden Dewlee by recommending certain products, which made a huge difference in his overall health.
"Our Golden Retrievers" are dedicated breeders and invest countless hours in the puppies well being. When we arrived to pick out our puppy, we found the pups to be stunning in looks and their demeanor was outstanding. The puppies are well socialized and next to impossible to pick! I was impressed at their schedule for viewing the puppies, with time for the puppies to nap before the next viewing. This demonstrates, that his puppies well being are his only concern. Throughout the entire process, being responsive to each and every question you may have if the Holistic approach is new to you. He advises you on what to expect on your first Veterinarian visit, answers any questions you may have. The owners are dedicated breeders, they will welcome you into their home when it comes time to pick out your puppy and assist you in picking from the most flawless litter of puppies I have ever had the opportunity to choose from. I have had the joy of owning 5 English Golden's, this by far has been the most educational, interactive and amazing journey. Bozlee will arrive this week, and I am confident that I will be assisted with any questions I will have along the way. I highly recommend "Our Golden Retrievers" as the Breeder of Choice for your Golden, you will not be disappointed! "
5 STARS PLUS
Marilyn and Bill
HOME Page