Ted Townsend Golden Retrievers NJ www.CuteGoldenPups.com
Our Sweet Natured Dam
Bebe!
Gorgeous Bebe/Hollywood Pups
To Reserve a holistically bred Bebe/Hollywood Puppy for June 1st 2013 Litter
click "Contact Us"
---
Meet "BeBe" Our light colored AKC Certified Golden Retriever Dam
BeBe is simply gorgeous and has a sweet soft personality. Every morning she waits by my bedside for me to open my eyes and when she sees I did, Bebe smiles (she really does smile) and licks my face as if to say "Good Morning Dad". Bebe is just so sweet. Hollywood , like Bebe, is also a very smart and affectionate Male Sire. BEBE'S PUPS ARE EXCEPTIONAL IN EVERY WAY. If you enjoy calm pups that will listen to you (provided you train them properly), then Bebe's pups should be a consideration. Their parents , Bebe and Hollywood, listen to everything!
---
Bebe and Hollywood pups have great sweet attentive personalities
Bebe's pictures young to current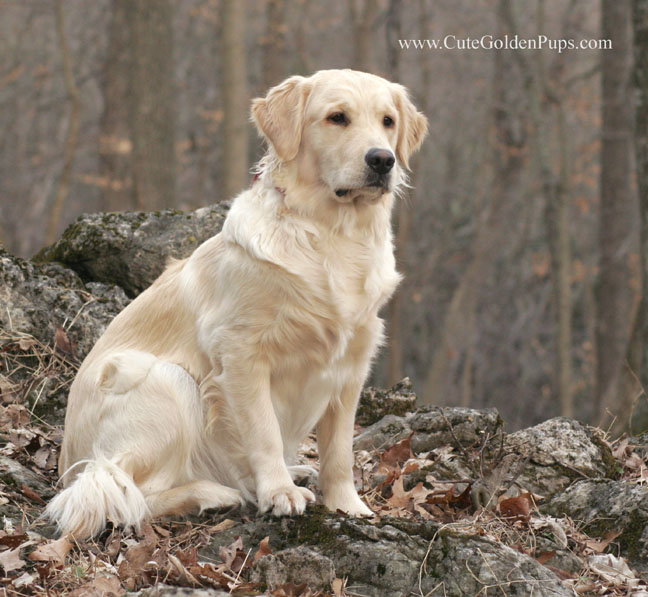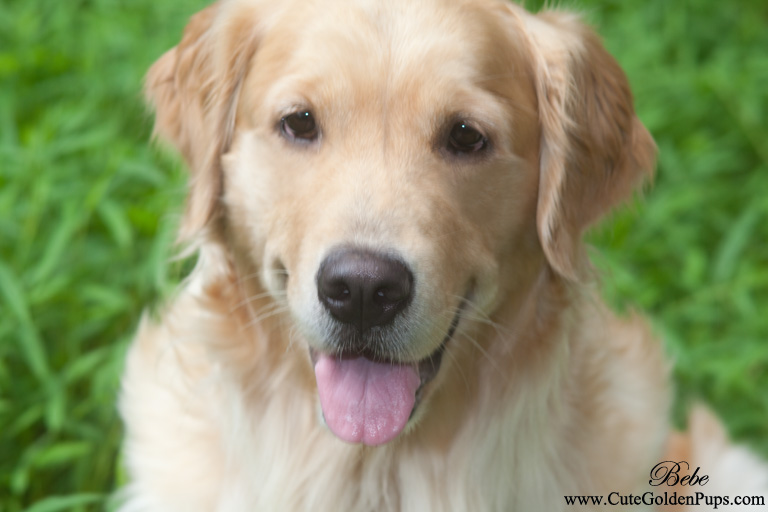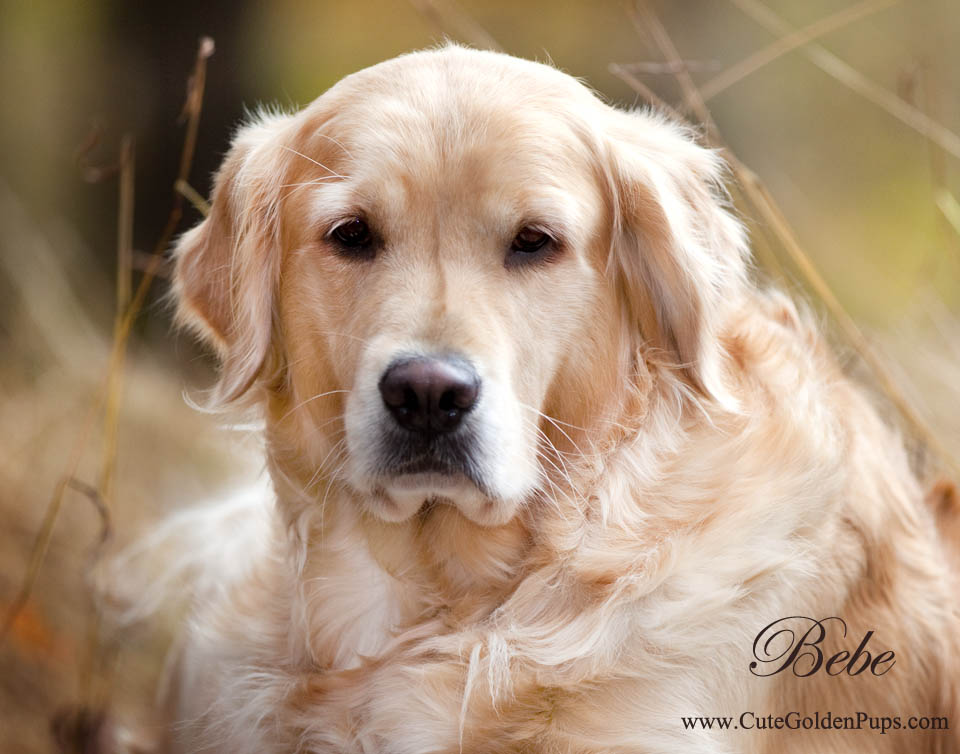 Reservations now being accepted from qualified families for Bebe/Hollywood expected May 2013 Litter.
Hollywood the Sire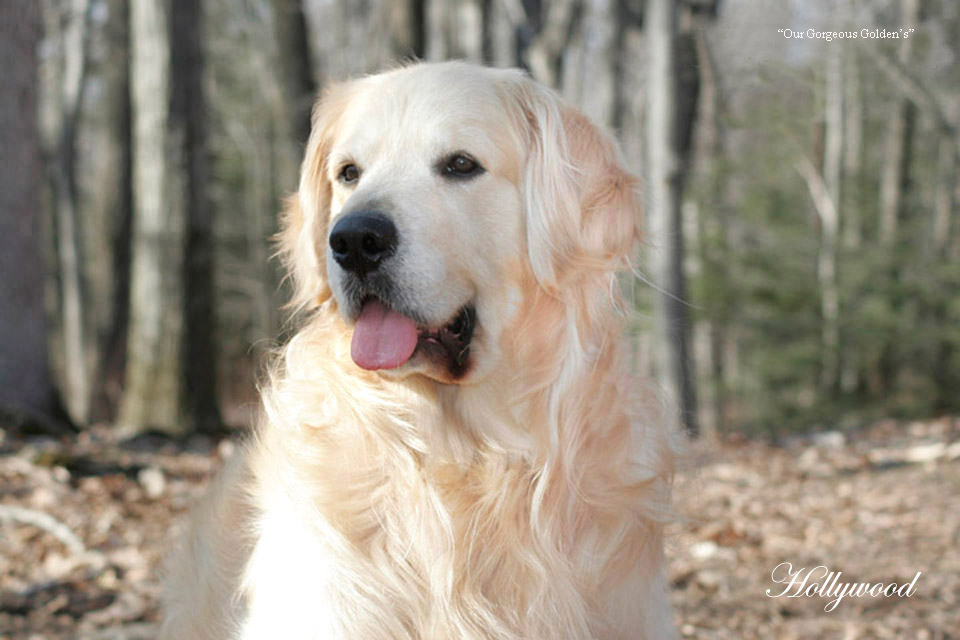 Sweet Natured Hollywood and Bebe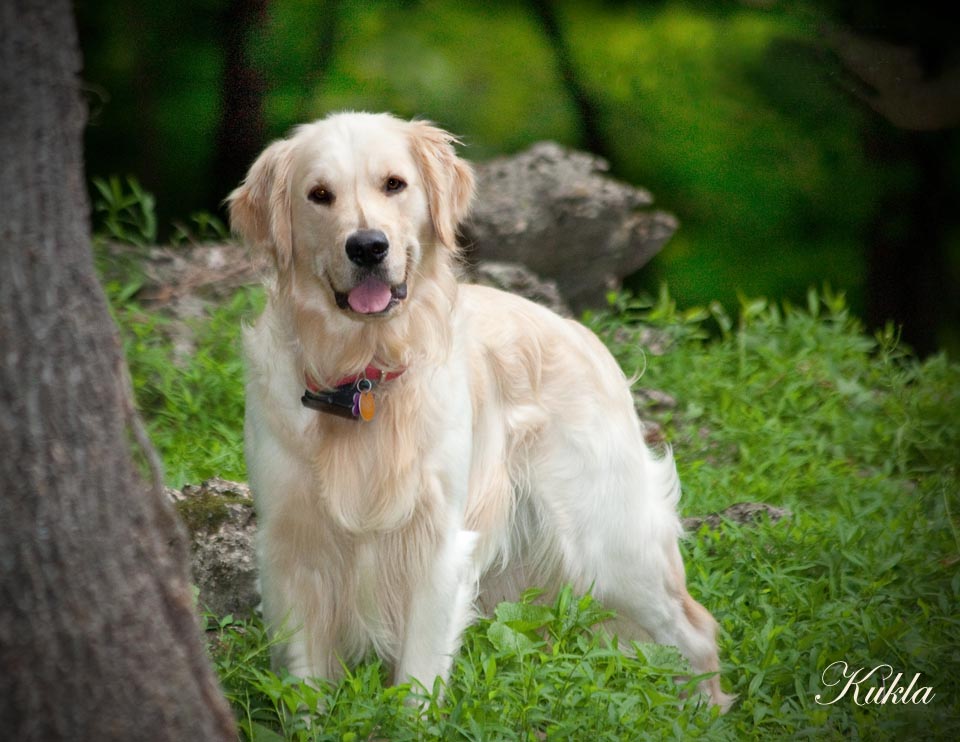 Bebe and Hollywood's three year old Blonde color offspring we named Kukla. The most affectionate Golden Retriever I have ever have known--
Lucky are those that have a Bebe/Hollywood Puppy
------------------------
Our Bebe/Hollywood AKC Golden Retriever we Named "Pepper" at 7 months old
Pepper's personality is just awesome.. Like her brother Kukla, Pepper is just an outstanding Golden Retriever in every way.